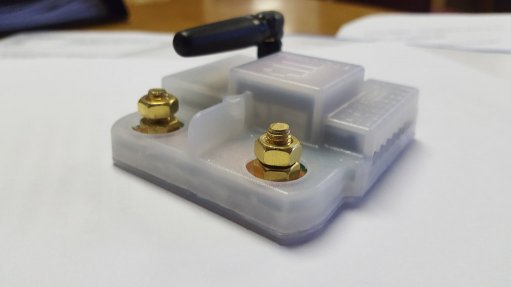 RELIABLE READINGS The Powermode Monitoring Portal provides more accurate information than other systems owing to its ability to measure both the incoming and outgoing current in the battery
Power management solutions provider Powermode has introduced its monitoring portal, which provides real-time feedback on the performance of standby power equipment to prevent power failures.
Powermode MD Jack Ward notes that market response to the company's standby power solutions has been very positive, with units deployed across the country in a number of different applications. However, he highlights that those applications that require standby power options are those for which a constant, reliable power supply is imperative for operation.
"It is, thus, of utmost importance that standby power equipment is monitored and kept in a working condition at all times in order to ensure that it is prepared to seamlessly take over as the primary power source when needed," he says.
Ward explains that the Powermode Monitoring Portal, a locally-developed device that was launched in South Africa last year, measures the state of uninterrupted power supply (UPS) batteries and uses the global system for mobile communications (GSM) network to connect effectively and inexpensively to a cloud- based portal, from which various statistics concerning the performance of standby power equipment are then made available to both the client and Powermode.
The company is then able to provide advice and assistance based on this information, as required.
The device was originally developed by a Cape Town-based power solutions company, but has been adapted by Powermode to suit its power solutions. As a result, the device is tightly coupled with the company's UPS batteries.
"Other monitoring systems infer the health of the battery based on its voltage, which is not very reliable. "The Powermode Monitoring Portal is very unique in its ability to measure both the incoming and outgoing current in the battery," Ward says.
Therefore, he adds that the portal is able to provide a measurement of the actual amount of power being generated by the battery and provide insight into the amount of power that is available for backup purposes at any given time.
"The system also provides email or cellphone text message alerts that ultimately enable companies to anticipate and prevent equipment failures."
Ward stresses that having access to this information is very important for businesses as UPS operates on standby until it is needed as a primary source of power, and it is rendered redundant if it is not able to perform at this crucial point.
"Being able to monitor the capacity of the UPS on an ongoing basis means that businesses are able to ensure that it is in working order at the moments when it is needed. It also enables them to perform maintenance more efficiently."
Ward adds that the monitoring system also provides other parameters such as information on the UPS's temperature, which is especially pertinent in the hot South African climate considering the temperature sensitivity of UPS batteries.
The device also measures the depth of discharge on the battery, to ensure the equipment does not over-discharge and cause irreparable damage to the battery.
"This is a key consideration in South Africa, owing to the unstable grid environment as a result of ageing components and lack of maintenance on the infrastructure. "Depending on the size of the UPS and how long it is configured to run for, the batteries of UPSs require significant investment and any damage to them is, thus, very costly."
Owing to the device's coupling with the battery rather than the UPS itself, the device is compatible with any UPS and it can be installed at any location where there is a GSM cellphone signal.
In addition, unlike other monitoring systems, the Powermode Monitoring Portal does not necessarily have to run through traditional networks that require a complicated combination of simple network management protocol, Internet protocol network (SNMP), routers, switches and access points, from which information is then consolidated by the information technology department of a business.
Instead, information from the Powermode Monitoring Portal is transferred directly to the cloud by way of a securely encrypted Web interface, where it is made immediately available to a company to view the state of its UPS population.
Ward adds that the system is also fully compatible with a solar photovoltaic (PV) environment, which is important as the batteries in a solar PV system are cycled daily.
"Power uncertainty is a reality in South Africa and we see a lot of opportunities where this system can make a significant contribution to improving operations in the country. "We have had a lot of interest from the renewables sector, especially in terms of solar hybrid systems. We have also received interest from companies further north in Africa such as Angola, Mozambique and Botswana, where power unreliability is even more severe."
Ward notes that the Powermode Monitoring Portal is easily deployed through Powermode's countrywide service capability, which is currently focused on the retail sector and customer- facing enterprises. The device has been trialed at a large pharmaceuticals retail chain in South Africa since March, as well as at smaller businesses, and Ward emphasises that, to date, it has run without incident.
Powermode further plans to launch a full-scale outsourced monitoring service next year, which will involve taking over complete responsibility for a company's facilities management.