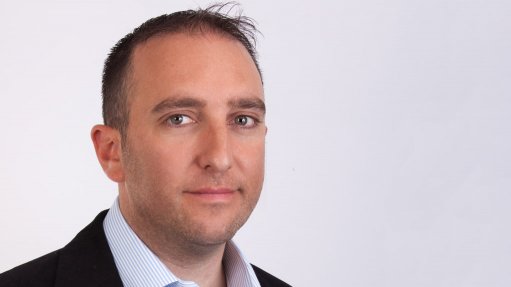 GREG CLINE Automotive aftermarket imports are growing owing to the depressed state of the economy shifting buying behaviour
The effective management of financial and physical supply chains is a key differentiator for South African automotive companies wanting to survive in an uncertain market, with access to technologies that can assist in streamlining these functions critical to success, says import and working capital specialist Investec Import Solutions corporate accounts head Greg Cline.
"The automotive manufacturing industry currently contributes 7.5% to South Africa's gross domestic product, of which 4.4% is accounted for by manufacturing and the balance by retail. With just over 600 000 cars manufactured last year, South Africa represents 0.6% of total global vehicle manufacture, although government has a plan to increase this to 1% – about 900 000 cars each year."
In terms of automotive assembly, only 40% of components are sourced locally, with the balance being imported, predominantly from Europe, Asia and the US, he points out. Since its promulgation in 2000, the African Growth and Opportunities Act has stimulated an increase of more than 300% in automotive exports to and imports from the US, with automotive component suppliers Johnson Controls, Lear, TRW Automotive, Tenneco, Federal Mogul, Delphi, Visteon, and ArvinMeritor subsequently holding significant market shares in South Africa.
Thus, the cost of importing components is a significant cost factor when cars are assembled locally for export. Cline notes that, while the automotive industry used to have a stimulus structure – the Motor Industry Development Plan that enabled companies exporting automotive components to receive credits from which to offset import duties – this has been replaced by the Automotive Production Development Programme, which focuses instead on growing local capacity for automotive component production by providing incentives for local original-equipment manufacturer assembly.
"As such, there is certainly a role for the private sector to play in further stimulating the sector with the financing of imports, while working within the framework of government programmes to further create employment and support for business in the sector."
However, with the depressed state of the local economy shifting buying behaviour and resulting in decreased new-car sales and longer ownership cycles, automotive aftermarket imports are growing, although long funding cycles are impacting on importers who are consequently hunting for working capital that can bridge the gap between payment to the supplier and income from sales.
"Our client base has consistently proved that importers that have good visibility of their supply chains, operating profits and stock turns are more inclined to structure their businesses in a way that enables them to access more money . . . [to] increase stock turnover while not being weighed down in servicing the expensive debt required to improve the working capital of the business," says Cline.
Essentially, if a business is not growing, it is losing market share to competitors, he points out. A clear understanding of all cost inputs required to get a product to the assembly line, at a unit level, will, thus, determine the success of the business.
Cline stresses that, while this may sound simple, the capital flows of the business become difficult to predict without sophisticated software that provides detailed reports on stock ordering cycles and import information. Supply chain technologies are becoming so advanced that businesses can have deep visibility when all associated payments are to be made to, for example, the supplier, the bank for foreign exchange (forex), freight providers, clearing agents, customs, the South African Revenue Service and the transporter.
"Integrating the finance and supply chain capabilities in a business is the next step in the evolutionary progression to servicing this market. With the majority of manufacturers destined for exports, businesses are relying more on these technologies to manage their import costs and be competitive."
Integrating Digital Solutions
Investec Import Solutions has been offering its BlueLink solution to its local clients for the past four years, which enables them to track their shipment towards an expected delivery time, with alerts for any delays. This provides importing companies with the information needed to manage the risks associated with the long-haul transport of goods.
Customised dashboards give importers a snapshot of their orders, while a two-way messaging functionality on one platform enables clients to communicate directly with their importer, should they have any query or problem. Real-time updates are, moreover, provided through live tracking and status updates.
Enhancements to the solution are ongoing and recently added functions help clients assess supplier performance and costs, plan for future shipments and negotiate supplier costs, as well as view a detailed breakdown of orders, payment and forex positioning for active and closed product orders. The added search functionality enables clients to search detailed orders by indent, supplier, description or single-item reference.
"Through BlueLink, we wanted to create a platform that affords our clients easy access to pertinent information, such as their shipment details, supplier performance and quotes, with just a click of a button. Key to our offering is the ability to adapt our services to what today's consumer requires while also looking at how industries are shifting towards digital innovation," says Cline.
Users can also manage and instruct a payment authorisation online with Esign, and generate a quote with the quotelite tool, enabling them to display cost estimate for future shipments. Users can further receive and send messages directly to Investec Import Solutions, which ensures that clients have the critical support they need to manage their imports effectively, concludes Cline.