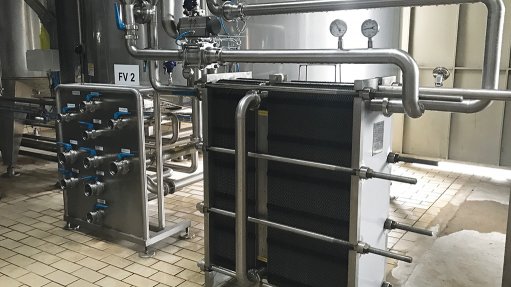 Using new technologies enables turnkey process solutions provider Metal Tank Industries to construct storage vessels, steel walkways, platforms, gantries, pumps, pipelines, control panels, electrical cabling, load cells, cooling towers and boilers that are suitable for use at food and beverage production plants.
"Vertical tank building technology, tig welding, laser alignment and orbital pipe welding are all new technologies that we are using to increase the speed and enhance the quality of our products offered to various industries," says Metal Tank Industries MD Rob MacGregor.
He says the company is seeing positive growth in the various sectors to which it supplies its products and for which it is constructing new plants. "We are confident that we can meet the growing demands throughout Africa and are striving to be a supplier of choice with regard to turnkey process solutions."
To further its aspirations of providing turnkey solutions, Metal Tank Industries has added a new client reception area to its existing facility in Benoni, Johannesburg.
MacGregor explains that the location of the facility, which is only a few kilometres away from OR Tambo International Airport, in Kempton Park, has worked well for the company, because it has allowed it to easily access supplies and quickly provide support to its Johannesburg client base.