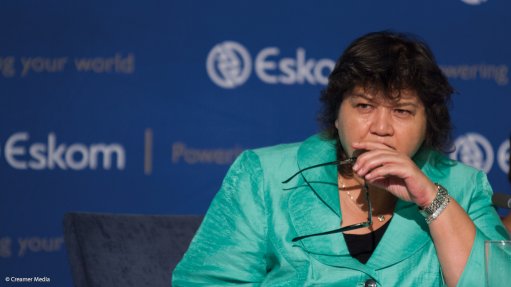 Public Enterprises Minister Lynne Brown
Photo by: Duane Daws
The Department of Public Enterprises reported on Thursday that a meeting between Minister Lynne Brown and the CEOs of Old Mutual and Futuregrowth Asset Management, which had been scheduled for September 8, had been postponed until September 13.
Brown, who is Shareholder Minister for Eskom and Transnet, wanted to discuss Futuregrowth's suspension of financing to six State-owned Companies (SoCs), owing to governance concerns.
Besides Eskom and Transnet, Futuregrowth, which is an Old Mutual subsidiary, indicated that it would suspend future lending to the South African National Roads Agency Limited, the Land Bank, the Industrial Development Corporation and the Development Bank of Southern Africa.
Speaking in Parliament on Wednesday Brown expressed confidence in the boards of the SoCs for which she is responsible, which includes Eskom, Transnet, Denel, Safcol, SA Express and Alexkor.