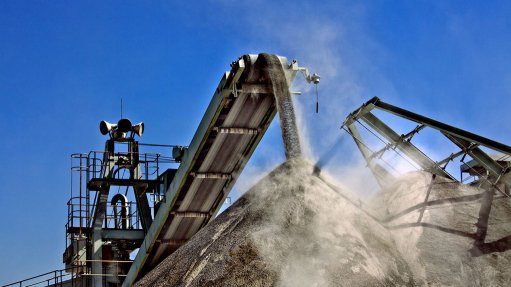 BUILDING NEEDS Afrimat will supply materials – aggregates, ready-mix concrete, bricks and blocks – for the resettlement village at a gasfields development project in Mozambique
Construction materials company Afrimat has been awarded a contract to supply building material to the Mozambique liquefied natural gasfields, which will be developed by oil and gas exploration company Anadarko Petroleum Corporation, on the northern border of the country.
Afrimat executive director Gert Coffee points out that there is no official start date yet, but plans are in place for relocating the people living in the area.
"We will supply materials – aggregates, ready-mix concrete, bricks and blocks – for the resettlement village that Anadarko will build."
Factors affecting the project's start date include oil and gas prices, as well as market demand. Coffee expects that, if the oil price falls, then the project will remain on hold, but if it rises, the developers "will strike while the iron is hot".
Other challenges that also have to be overcome include the language barrier, as predominantly Portuguese is spoken, although the majority of residents can speak English. The area earmarked for the gasfields' development also lacks infrastructure, notes Coffee. He adds that the roads will not support the more than 14 t weight capacity necessary to transport construction materials and equipment in due course. Therefore, Afrimat will consider alternative transport methods such as barging.
Mozambique is also in the middle of its rainy season, during which bridges are habitually washed away posing a risk to the transport of construction materials and equipment.
Meanwhile, specific industries in South Africa in which significant capital spend and construction is under way include renewable-energy plants – wind and solar farms, dams and rail infrastructure, says Coffee.
He notes that these industries require continuous spend, either for new developments or maintenance, especially the building of dams and water infrastructure in the Lesotho Highlands, which also supplies water to regions in South Africa, notably the Gauteng heartland. However, he adds that the dams in Lesotho are in the planning stages.
Meanwhile, the renewable-energy projects are showing positive signs, despite politics delaying development because of controversial ties around State-owned power utility Eskom.