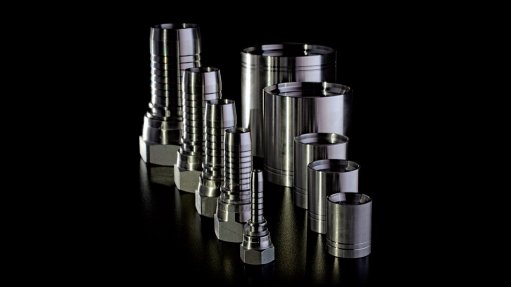 STRONG BASE Wekaba is a top manufacturer in South Africa of one-piece 90° and 45° stainless steel fittings, producing hose fittings and collars for industrial markets
Having secured its reputation for cost-effective, but high-quality and fit-for-purpose stainless steel hydraulic products in South Africa, manufacturer Wekaba is expanding its reach and targeting new international markets.
"Globally, businesses are under pressure to reduce costs wherever possible and we have streamlined all our operations to ensure that we can offer products that are highly cost competitive. "This has earned us a good reputation in South Africa, which is now opening doors for us further afield," says Wekaba business development manager Neil Sewnarain.
Sewnarain highlights that Wekaba is one of the top manufacturers in South Africa of one-piece 90º and 45º stainless steel fittings and produces a range of hose fittings and collars, with applications in industrial sectors. Wekaba's BSP female welds on fittings for use on metal-braided hoses are also used in industrial arrears.
With in-house tube-bending and zinc-plating capabilities, the company also has the flexibility to manufacture additional components tailored to customers' requirements.

"Our products are also made using materials from local manufacturers, which provides further support for the South African economy.
"We are pleased to be gaining local recognition for our high-quality, customisable products and we will also continue to look for opportunities to grow our supply chain closer to home," Sewnarain concludes.