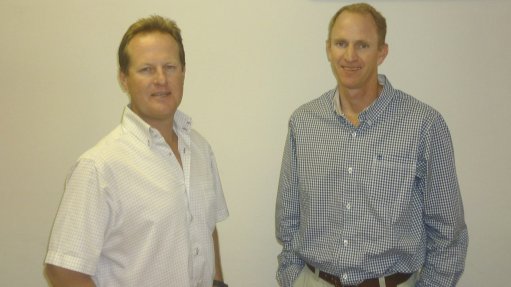 FIRST CUT First Cut is celebrating 60 years of service to clients across South Africa
South African manufacturer and distributor of cutting consumables and distributor of capital equipment First Cut is celebrating 60 years of supplying cutting solutions to the South African industry.

The company's substantial product range serves the cutting requirements of the fabrication, manufacturing, renewable energy, automotive, steel, tube and pipe, maritime, timber, meat, textile and do-it-yourself sectors. From its beginnings in Cape Town in 1956 and growing into a company which employs 240 people, with management based in Johannesburg, a manufacturing facility in Cape Town and branches in Durban and Port Elizabeth.
"While First Cut may be 60 years old, we still maintain a vigorous and innovative approach to business, while retaining the stringent principles and strategic decision-making which has set us so firmly on the path of success. To this end, we are constantly developing new cutting solutions in our Cape Town facility, or sourcing technologically advanced capital equipment from the world's finest cutting and bending equipment manufacturers. We then find appropriate solutions in response to the demands of the South African industry," says First Cut MD Andrew Poole.
First Cut CEO Ian McCrystal explains that integrity and pride in business practices and in the quality of the products that First Cut manufactures and supplies have been the keys to its longevity.
"Coupled with this is the fact that we are ISO 9001:2008 certified, which is testament to our adherence to the highest standard of safety and quality standards. We have been at the 'cutting edge' of blade technology since we manufactured our first metal-cutting band-saw blade in 1960," says McCrystal.
First Cut's consumables division manufactures and supplies band-saw blades, circular saw blades, hacksaw blades and other cutting consumables to an extensive industry spectrum. This year, the company took the strategic decision to diversify into the capital equipment sector.
The capital equipment division supplies specialist machines for metal cutting, sheet metal processing, tube laser processing and structural fabrication. First Cut's established relationships with leading global names in capital equipment, such as sheet processing system manufacturer Bystronic and band-saw manufacturer Everising, have allowed it to supply technology to the South African industry.
First Cut's product range is supported by a highly knowledgeable and experienced team, the majority of whom have many years of service, in some cases even decades, with the company. First Cut invests substantially in development and training so that staff can grow in their own careers.
"Our excellent track record of unfailing service and solutions – built up over the past 60 years – is largely as a result of the 'can do' attitude that is imbued in every staff member, ensuring they are aligned with and live our values on a daily basis. Our service ethos is to be a proactive, trustworthy partner in our unflagging search for solutions for our customers," says McCrystal.
Since its acquisition of band-saw manufacturer Band Sawing Services in 2003, First Cut has expanded its services into capital equipment and this division has grown exponentially, thanks to its partnerships with some of the best-known brands globally.
First Cut has also invested substantially in its service programme enabling the company to provide repairs and maintenance services for a range of machines, from entry level band saws to state-of-the-art computer numerically controlled drilling and cutting lines.
"In a nutshell, First Cut is about so much more than 'just the blade' or the manufacture and supply of consumables and capital equipment. Rather, we see ourselves offering a total cutting solution and value offering, which is to the long-term benefit of South Africa's engineering industry and the country as a whole. We look forward to continuing this in the future – well beyond the next 60 years," concludes Poole.