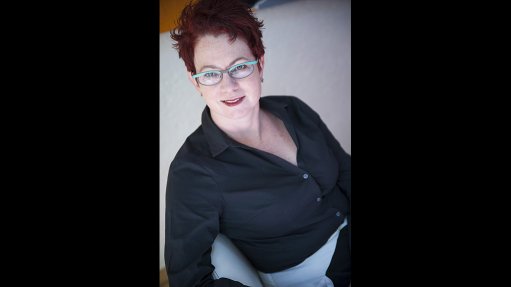 PHILIPPA RODSETH A skilled workforce that can benefit from innovation and investments in new technologies is key to driving manufacturing competitiveness
Technological advancements in the local machine tools industry will help grow South Africa's struggling manufacturing sector, says corporate association of manufacturers Manufacturing Circle (MC) executive director Philippa Rodseth.
The manufacturing sector's contribution to South Africa's gross domestic product (GDP) has fallen from 24% in the late 1980s to just under 12%, with almost 400 000 jobs lost in the sector since 2008.
"The Intsimbi Future Production Technologies Initiative (IFPTI) has succeeded in creating highly innovative, industry-driven solutions that, to date, can sustainably be expanded to ready South Africa's advanced manufacturing sector for the Fourth Industrial Revolution (4IR), which is transforming global competitiveness," Rodseth tells Engineering News.
MC says a strong and growing manufacturing sector is of vital importance to South Africa because it employs just under 1.8-million people; provides the baseload and scale for key national infrastructure such as electricity, rail and municipal services; is among the top three multiplier sectors in terms of value addition, job creation, export earnings and revenue generation; is a driver of tertiary education and the absorption of people into the workforce; accounts for just under 12% of GDP; and provides the only viable means of beneficiating the country's natural resources.
MC released its Map to a Million Jobs in a Decade document at the end of 2017, motivating what needs to be done to unblock the factors negating the development of the manufacturing sector.
The document notes that a skilled workforce that is able to adapt to changing market and production conditions, and which can benefit from innovation and investments in new technologies, is key to driving South Africa's manufacturing competitiveness.
Therefore, MC fully supports the IFPTI, which was launched as South Africa's response to 4IR for advanced manufacturing. The initiative is designed to address the competitiveness of manufacturing companies in the context of new production technologies and to meet industry's demand for high-tech, future-orientated skills requirements.
Rodseth points out that future production technologies specialisation will require trade qualifications in areas such as tooling and machining, automation and robotics, industrial maintenance, additive manufacturing, composite manufacturing, metal forming, casting and die casting, plastics processing, specialised welding and fabrication.