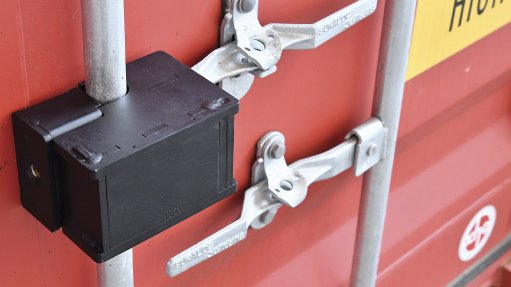 The Leopard Lock from DPS March is the ultimate container lock, significantly mitigating the risk of transporting goods.
Since 2010, more than 250 000 containers and trailers have been secured by the Leopard Lock, with an average of over 2 000 containers and trailers secured a month in Southern Africa.
Lock Specifications
The Leopard Lock's unique, patented design includes the following characteristics:
Strong and robust
Unique locking mechanism
Disables the handle mechanism of the container at the most vulnerable spot
Easy and quick to fit and remove by professional in-house teams at all strategic ports and major cities
Withstands conventional cutting equipment such as hacksaws, crowbars and bolt cutters
Satellite Tracking
A Global System for Mobile communication (GSM)-tracking unit is fitted within the lock and is protected by a unique housing system. The lock can be fitted to a closed-body truck, trailer, rail wagon or sealed cargo container, enabling real-time GSM tracking of cargo from loading point to destination.
24/7 tracking is conducted at a 5-minute polling frequency for up to 40 days, or longer if the polling frequency is increased.
Control Centres
Leopard Locks are continuously monitored by dedicated tracking teams situated in a number of secure control centres, with specialist armed reaction teams on standby to respond to cargo theft or hijacking alerts.
Rapid Reaction Team
A network of teams is strategically situated at key ports and locations across South Africa, supported by 24/7 standby helicopter emergency services.
Peace of Mind
Leopard Lock is recommended by insurers and underwriters, with preferential rates available for Goods in Transit and 3rd Party Liability insurance premiums.
Cargo can be pinpointed in transit at any time of day or night and tailored daily progress reports are available, giving clients the reassurance that cargo is being securely transported across Africa.