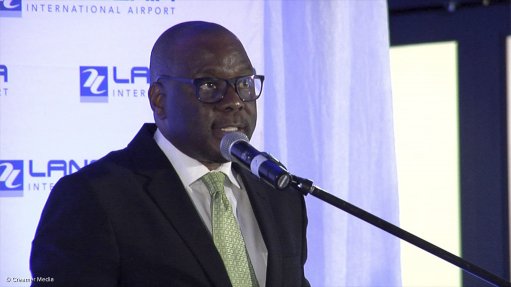 Gauteng Public Transport and Road Infrastructure MEC Jacob Mamabolo on Friday inaugurated Lanseria International Airport's new multistorey parkade (MSP).
The parkade, built at a cost of R210-million, comprises three parking levels and 1 000 bays, and forms part of the airport's strategy to support job creation.
"With the importance of infrastructure development remaining firmly on the country's agenda, the official opening of the MSP underscored the role the private sector has in initiating large-scale projects," Mamabolo said.
He added that the MSP was the culmination of three years of development and supported the country's goal of being a world-class gateway into Africa.
Construction of the MSP started in 2017 as part of the long-term rollout of Lanseria's upgrade and continuous infrastructure development plan. This will see significant investment in the airport over ten years to achieve its Vision 2028 targets.
The next phase of airport upgrades are being initiated.
With Lanseria having recently launched new flights to Zanzibar and Port Elizabeth, the MSP opening comes at an ideal time for holiday travellers.