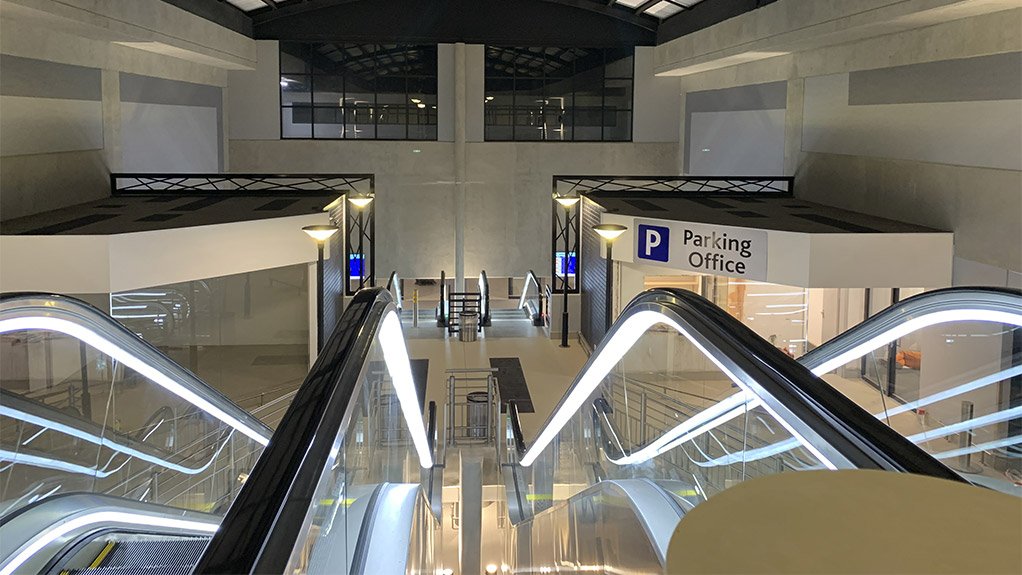 Delta Built Environment Consultants (Delta BEC) was appointed to design and supervise the construction of the privately-owned airport's new parking facilities.
The airport was able to accommodate approximately 2 200 vehicles before the expansion project's commencement in November 2016. The new parking structure supports the airport's tremendous growth over the past few years, increasing the number of parking bays to 3 221.
Delta BEC designed the new structural car park to include a retail/shopping arcade that forms the core of the parking structure and facilitates pedestrian flow to the terminal building, situated in close proximity. The car park was designed to allow seamless expansion through the construction of additional parking levels in the future.
According to Ernest Olivier, Delta BEC's on-site project manager, the expansion project took a total of 33 months to complete. Delta BEC provided a one-stop service which included all design disciplines and town planning services to attain the necessary development rights.
After almost three years of development, the project was successfully completed in August 2019 and officially opened and inaugurated by Mr Jacob Mamabolo, the Gauteng Public Transport and Road Infrastructure MEC, on Friday 25 October 2019.
Delta Group