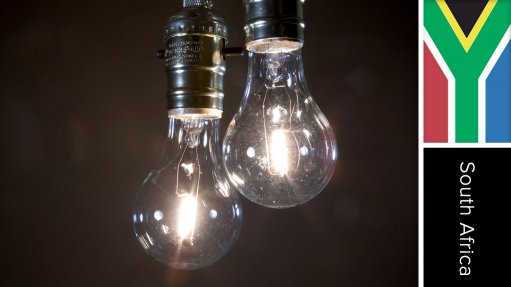 Name of the Project
Kusile power plant project.

Location
Mpumalanga, South Africa.

Client
State-owned power utility Eskom.

Project Description
The Kusile power station project, near the existing Kendal power station, in the Nkangala district of Mpumalanga, will comprise six units, each rated at an 800 MW installed capacity for a total capacity of 4 800 MW. Once completed, Kusile will be the fourth-largest coal-fired power station in the world.

The Kusile project will include a power station precinct, power station buildings, administrative buildings (control buildings and buildings for medical and security purposes), roads and a high-voltage yard.

The associated infrastructure will include a coal stockyard, coal and ash conveyors, temporary and permanent water-supply pipelines, temporary electricity supply during construction, water and wastewater treatment facilities, ash disposal systems, a railway line, limestone offloading facilities, access roads (including haul roads) and dams for water storage, as well as a railway siding and railway line to transport the limestone supply (sorbent).

The power station will be the first in South Africa to install wet flue-gas desulphurisation (WFGD) – a state-of-the-art technology used to remove oxides of sulphur, such as sulphur dioxide, from exhaust flue gases in power plants that burn coal or oil.

This technology abates atmospheric emissions, in line with current international practice, to ensure compliance with air-quality standards, especially since the power station is located in a priority air-shed area.

The FGD plant is a totally integrated chemical plant using limestone as feedstock and producing gypsum as a by-product.

Each supercritical tower boiler will be about 115 m high. The air-cooled condensers will be constructed on and supported by twenty 60-m-high concrete columns.

Jobs to be Created
A comprehensive exit and outreach strategy, which plans to gradually upskill and release local labour to the job market, has been formalised in partnership with key stakeholders. This allows for project stability amid the gradual demobilisation of workers once milestones are achieved. It will further enable the project to mitigate the risk of local community disruptions.

Value
The cumulative cost incurred on the project as at March 31, 2018, was
R125-billion (March 2017 – R112.4-billion) against the revised budget of R161.4-billion. All amounts exclude capitalised borrowing costs.

Duration
The last Kusile unit is expected to reach commercial operation in 2022/23, barring any delays as a result of contractor performance, industrial action or any other unforeseen issues.
Kusile Unit 1 achieved commercial operation on August 30, 2017.
Kusile Unit 2 achieved first synchronisation on March 24, 2018, and is and is expected to go into commercial operation by March 2019.

Latest Developments
The remaining Kusile units are progressing well.
The procurement process to appoint coal supply contractors for Kusile is expected to be concluded by December 2018.
Eskom has also signed a long-term contract for the supply of limestone from
Upington, in the Northern Cape, for Kusile's FGD plant, which will reduce sulphur dioxide emissions.
Meanwhile, Eskom has signed a $2.5-billion, or R33-billion, loan agreement with the China Development Bank.
The facility will form part of the funding for Eskom's build programme and, specifically, the Kusile power station.

Key Contracts and Suppliers
Eskom, in partnership with Black & Veatch International (project management and engineering services); Ninham Shand Consulting Services (environmental-impact assessment, geotechnical investigation and traffic impact); AirShed Planning Professionals (air-quality impact); Jongens Keet Associates (noise impact); Strategic Environmental Focus, or SEF (visual impacts); Makecha Development Association (impacts on terrestrial fauna and flora); Golder Associates, through Ecosun (aquatic-ecosystem impact); Groundwater Consulting Services (groundwater impact); Ilitha Riscom (risk assessment); Northern Flagship Institution (archaeological impact); University of the Free State (impacts on agricultural potential); Urban-Econ (socioeconomic impacts); Seaton Thomson & Associates (planning implications); Mark Wood Environmental Consultants (process review); Mitsubishi Hitachi Power Systems Africa, or MHPSA, a subsidiary of Hitachi Power Europe, or HPE (boiler contract); Actom, formerly Alstom S&E Africa (main turbine area); ABB SA(C&I, including supply of medium-voltage switchgear and associated equipment); Mikropul, subcontracted by Alstom (axial-flow fans and auxiliary equipment for the turbine halls' ventilation); GE (EPC of six turbine islands, air cooled condensers and WFGD); Alstom (WFGD); Murray & Roberts, or M&R (boiler construction contract); Roshcon, a subsidiary of Eskom (enabling civils, terracing construction and site services); Concrete Finishing Equipment (dust filters and silo and environmental safety); Kusile Civil Works, or KCW, Joint Venture (JV), comprising Stefanutti Stocks, Basil Read, Group Five and WBHO Construction (main civil works); Siemens (generator transformers and electrical and auxiliary power); EsorFranki Geotechnical, formerly Franki Africa, and Stefanutti Stocks Geotechnical JV, under a subcontract to KCW JV (piling works for the turbine, boiler and air-cooled condensers); Concor Karrena JV (construction of chimney shells/structures); Tubular (engineering, supply and installation of FGD system); DSE Structural Engineers & Contractors, subcontracted by Genrec Engineering (fabrication of steel columns for boilers 1 to 3); Steel Services Direct, or SSD (steel, pipes and wax plants); GB Bearings (supplier of HSR horizontal bearing assemblies and profile bore bearings); Sulzer Pumps South Africa, subcontracted by Actom (supply of booster and boiler feed pumps); Steloy Castings, subcontracted by Sulzer Pumps South Africa (supply of chrome steel components for the pumps); Clyde Bergemann Power Group, subcontracted by MHPSA (supplier of sootblowers for boilers); Clyde Bergemann Africa (fly ash handling system); PD Naidoo & Associates, or PDNA, Industrial Projects (main water and wastewater treatment contractor); GE Water Engineered Systems, subcontracted by PDNA Industrial Projects (advanced water and wastewater treatment equipment); Bateman Africa (coal stockyard and terrace materials handling systems); Lesedi Nuclear Services (procurement and supply of the balance of plant equipment); Grinaker-LTA Metals & Minerals (supply and erection of piping, steelwork and free-issue chemicals); US Export-Import Bank, or Ex-Im Bank (loan finance); TBD (railroad construction and combustion water terrace construction phases 1 and 2); Zest WEG Group (auxiliary transformers); Aberdare Cables, a Powertech company within the JSE-listed Altron Group (cables); Konecranes (heavy-duty cranes); Energy Engineered Products (supply of valves) and Turnmill Proquip Engineering (material for boiler ducting).

On Budget and on Time?
The project has had massive cost overruns and delays and its completion date has been postponed from 2017 to 2022.

Contact Details for Project Information
Eskom media desk, tel +27 11 800 3304/3343/3378, cell +27 82 805 7278, fax +27 86 664 7699 or email mediadesk@eskom.co.za.
Kusile power station communication department – media relations, tel +27 13 699 7405/ 7377 or email kusilelimelight@eskom.co.za.
Kusile's acting project director Sifiso Mazibuko, and manager in the office of the project director Vusi Silawu, tel +27 13 699 7405, cell 082 668 5217 or email silawuvj@eskom.co.za.