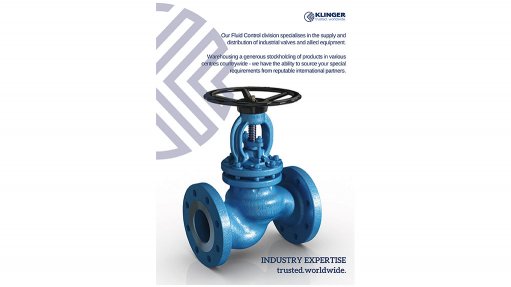 KLINGER is the world's leading manufacturer and provider of industrial gaskets and valves. Established in 1886 as a family enterprise, the company was a pioneer in gasket technology. The group of KLINGER independent companies now has a worldwide presence in over 60 countries, offering independent manufacturing, expertise, sales and service, and on-site consultancies.
As a member of the globally active KLINGER group, South African-based KLINGER Mzansi combines the strength of international research and development with the flexibility of local manufacturing, technical expertise and support.
KLINGER Mzansi provides a range of products and services to customers in the manufacturing, infrastructure, automotive, marine, oil and gas, chemicals, pulp and paper, energy, food and beverage, and pharmaceuticals industries.
We supply a full range of critical fluid-sealing and fluid-control solutions, services and products, including:
Gaskets
Sheeting
Valves
Actuators
Mechanical packing
Engineering plastics
Fabric compensators
Technical products
In addition, KLINGER Mzansi provides professional support, expert material and advanced training solutions. Our professional services include joint integrity management, on-site machining, on-line leak sealing and shutdown support.
A proudly South African company, KLINGER Mzansi employs 390 trained and dedicated staff, with 11 strategically located branches nationwide. Its dedication to quality consistently guarantees the best possible service, and products that are safe, tested, reliable and innovative.
With over 130 years of experience and expertise, KLINGER remains committed to supplying state-of-the-art sealing, fluid-control and fluid-monitoring solutions, tailored to customers needs.
For more information, please visit the KLINGER Mzansi website at www.klinger.co.za