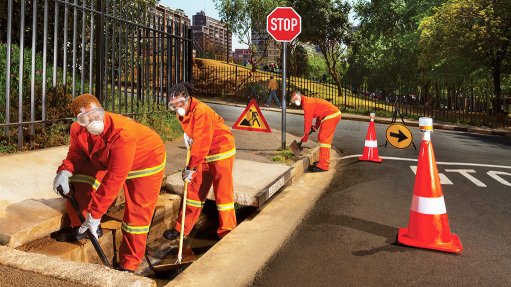 Photo by: JRA
The Johannesburg Roads Agency (JRA) will, as part of Women's Month, continue to focus on empowering women in the construction industry.
Speaking at a media briefing on Thursday, JRA chairperson Jackie Manche said that, in recent years, the agency had provided training for women in construction and sponsored female engineers. However, she called for increased participation by women in the construction sector.
"JRA is also a pioneer in developing small- to medium-sized enterprises (SMEs) owned by women," she said, noting that the programme, titled Women in Construction, aimed to encourage employment equity, develop the skills of women in the construction industry and support SMEs in their strategies and with ways to access funds and job opportunities.
Fifty women who were registered for the programme had been empowered in skills such as signage, curbing, basic paving and painting.
"Being August, or Women's Month, it is important for us to talk about women participation in the economy and how the JRA can encourage it. When women are empowered, their communities are [even more] empowered – holding social and economic benefits," Manche added.