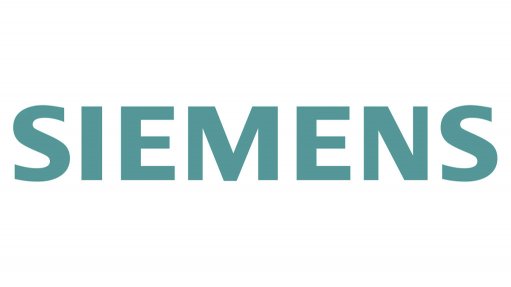 By Sabine Dall'Omo, CEO for Siemens Southern Africa
When rated for digital readiness, Johannesburg scores 2 out of 10 – the lowest of the six cities ranked in the Siemens Atlas of Digitalization. Crucially, however, the city scores 5 out of 10 for its digitalization potential. Africa's wealthiest city is also one of the world's fastest growing, with 25% population growth in just under a decade (2009-2019). Targeting specific areas for improvement – such as digitalizing industries and the modernization of networks – could play a pivotal role in reducing unemployment and ramping up productivity.

Siemens conducted the Atlas of Digitalization study just prior to Covid-19 – little did we know how relevant it would prove to be in pandemic times. The data-driven index compares the transformation of cities around the world. The 'readiness' score rates current infrastructure and the city's preparedness for a connected future, while the 'potential' score rates opportunities for improvement using digital technology. Every city has a unique capacity to adapt and grow, using digital technology to improve efficiency and alleviate pressure on infrastructure, the environment and economy. The Atlas of Digitalization reflects the state of transformation across six major global hubs.

We believe the information from the index can play an important role in guiding key decision-makers on which areas to target for optimal outcomes. The index is not a panacea. Rather, it's a tool to fuel constructive discussion and debate. This became apparent in a recent briefing hosted by the Financial Times – where key Johannesburg stakeholders including Siemens gathered to discuss how best to solve the city's toughest urban challenges.

The Atlas of Digitalization has pinpointed some of these challenges, across the pillars of sustainability, mobility and, most importantly, opportunity. In terms of digital readiness, a concerted effort to ramp up transport efficiencies would make a considerable difference.

Johannesburg is perfectly poised to entice global business; however, some work needs to be done in getting the basics right. Water shedding has begun, due to underbudgeting for infrastructure updates. This has had a major impact on the city's main hospitals. In 2020/21, Johannesburg had 55 863 pipe bursts. Daily Maverick claims the system is near collapse. The city's power supply is also in a state of disrepair, which has meant it has experienced 1407 (about 9 a day) power cuts in 2021 alone – and that's excluding those linked to load shedding.
Right now, the focus needs to be on innovative solves that are unique to the city's context.
Power is a major hurdle the city must overcome to achieve a better readiness score. A move to sustainable and decentralized energy systems can support service delivery to all citizens of Johannesburg and is a viable solve for the long-term. If you look anywhere in the world, whatever people do that makes them human is powered by electricity, hence reliable supply is vital. Development relies on humanly connected services. Right now, there's a dire need for efficient energy supply.

Distributed energy systems (DES) solutions are the next step in renewable energy. They comprise small networks of people, businesses and public services, hooked up to an independent power source, that could be part-solar or wind during the day, then switch to alternative fossil-based solutions when the conditions for renewables are poor. It is a game changer for SME's as it will improve availability of electricity for their business ventures. Siemens' South African pilot involved the installation of a microgrid at our Midrand Headquarters. This has reduced use of supplied energy by 50%, saving 2 435 000 kWh, which equates to 174 000 kWh per month – approximately the equivalent of the energy used by 50 average South African households annually.

The project provides a showcase for this vision of smart cities across Africa. This small-scale example shows that it doesn't have to remain a futuristic dream – it's a reality that we can start working toward today. We already have a proven solution that will help save energy, cut costs, lower carbon emissions and ensure uninterrupted power. Everything from installation to operating costs have been tracked to present a realistic case study for the South African context, and the results to date are convincing.

Going forward, we're likely to see more renewable and hybrid energy solutions in play. Ultimately, the aim will continue to be achieving carbon neutrality through smart sustainability measures that are intelligently introduced to protect people as well as the planet. A 'just' energy approach is imperative to preserve and create jobs, while making the transition. At Siemens, we are leading by example through our commitment to turn our operations carbon neutral by 2030. We believe companies need to play a pioneering role in driving this change, and we are dedicated to achieving a net zero-carbon footprint in the next decade.
Energy efficiency can also be optimised through smart infrastructure. Intelligent building systems and energy efficiency technologies will play a pivotal role in helping buildings - offices, hospitals, schools, etc. - to harness sustainable capital for growth and innovation. This will help to future-proof them and may also assist in 'normalising' work life post the pandemic. Siemens Comfy workplace app, for example, seamlessly guides safe space management to ensure Covid-19 protocol compliance.
Another major area of improvement is transport. Johannesburg is known for its congestion. Clean mobility solutions should be a strong consideration, particularly with traffic costing time and money, and contributing to poor air quality.

A possible option could be an adaptation of the Moving Rwanda digital mobility project, which is currently being spearheaded by Siemens, Volkswagen and other partners. The pilot will see numerous e-Golfs and electric vehicle charging stations for rapid car charging established in Kigali, making Rwanda the first African country to introduce a clean, e- mobility solution.

The insight is that Rwanda has the potential to leapfrog the internal combustion engine into electric cars, due to its young and progressive population. The aim is for this to be a blueprint for electric mobility in Africa, with Rwanda pioneering a customised mobility fleet. With a young, cosmopolitan population, Johannesburg could easily pilot a similar digital mobility venture, which could dramatically improve its transport networks and reduce carbon emissions. This could leapfrog the city to a new level of global competitiveness, positioning it firmly on the greener-energy grid.
Of course, to unlock its potential and meet the benchmark set by other advanced cities, Johannesburg needs to be spatially integrated, inclusive, liveable and sustainable. This means focusing attention on basic services – power, water, sanitation, housing, roads, and internet access. At the moment, the city is set back by high rates of unemployment, crime and traffic congestion. Strategic improvement of public transport would go some way to alleviate some of these challenges.
Public-Private Partnerships will be key to broadening basic services, accelerating digitalization and taking the deliberate, coordinated action needed to foster greater inclusivity.

A properly connected city will attract investment and trade. We need to invest in energy and infrastructure. And we need to find ways to unlock the potential of our people, especially as Africa enters its demographic dividend. It's crucial that we continue the journey to carbon neutrality. By focusing on sustainability and the digitalization of industries, Johannesburg can reach its potential and secure its seat as one of the world's most advanced cities. Complacency has no part in the quest to remain globally competitive. It's a game of consistent incremental- and step change improvements. That takes vision and strategy. Partnerships will be key to this.