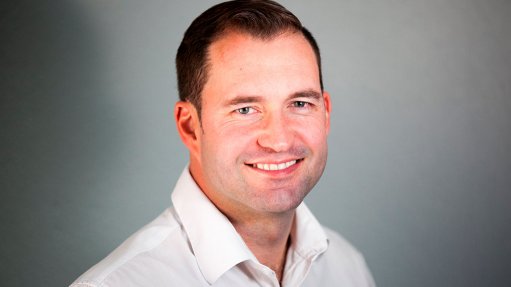 BRENT CARY The open IoT platform integrates and unifies diverse security systems
An Internet of Things (IoT) platform integrates a large range of security equipment to provide control over security systems, functionality, costs and maintenance to support a company's operations, says open architecture, Internet Protocol-based security systems multinational Genetec Africa regional sales manager Brent Cary.
Companies can use the Security Centre platform to deploy the most cost-effective and suitable security equipment for various applications while ensuring full use of their functionalities and capabilities. Similarly, companies can use the platform to leverage existing security equipment, add new security systems and manage maintenance of all the equipment.
However, an open architecture IoT platform enables security operators to leverage the combination of systems effectively, emphasises Cary.
"The correct connectivity, recording and storage for different cameras, such as thermal, pan-tilt, zoom and high-definition cameras, can be controlled, and all security sensors, such as access control systems on doors, intercom systems, security beams, number plate cameras at entrances and biometric sensors, besides others, can also be monitored over the same platform," he says.
Further, the interface displayed for security employees is determined by their roles to ensure that they attend to alerts and are provided with the correct information to perform their function quickly and effectively. This also helps to reduce the impacts of coincidental or intentional distracting events on security operations, and the platform system can also be used to eliminate various false alarms.
Genetec helps companies to embed their standard operating procedures and emergency contacts in the security systems to ensure that security employees, whether desk staff or guards, have immediate access to step-by-step guides during incidents and emergencies, and carry out the required tasks within the required timeframes, explains Cary.
"Some of our key industry sectors include mining, manufacturing, airport surveillance, smart city systems and retail outlets. We have experienced good growth in sub-Saharan Africa and expect sustained demand over the medium term," he adds.
The company also focuses on ensuring that the required cybersecurity is applied to all security devices, systems and networks.
Cary explains that Genetec has teams of industry experts that design solutions for clients in various industries, with the company forging direct relations with end customers while working through its network of partners.
Meanwhile, Genetec is developing various industry-specific modules to improve the capabilities of the security systems. This includes a retail customer analysis and monitoring module – which will be launched this year – and its experts ensure that the privacy of customers monitored by the system is protected. The system does not record faces and cannot be used to correlate customers to specific purchases.
"Our depth of industry knowledge and experience allows us to help customers use their security equipment to support their operations effectively," he avers.
Genetec has made its services available as a pay-per-use rental model, which provides further control over costs. "This reflects our confidence in the quality of our services and our ability to retain customers by adding value to their operations," Cary concludes.