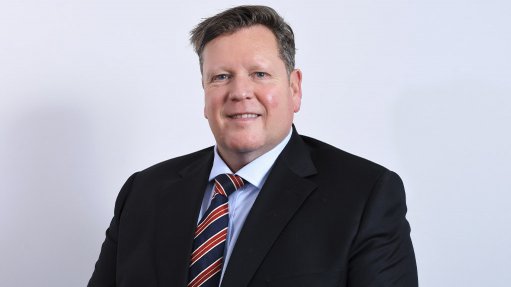 WARREN BEECH While West Africa should be benefitting from more investment, there are a number of concerns to investors regarding illegal mining and regional stability and security
Despite assurances that mining activity would not be disrupted in Guinea following the coup d'état on September 5, there is lingering concern that investors could be reluctant to continue investing in the country, argues law firm Beech Veltman CEO Warren Beech.
"Investors are usually concerned about a coup because, by a coup's very nature, it is a change through force or threatened force, and is not aligned with democratic processes. Information from Guinea currently indicates that there has been no disruption to mining operations, and while the coup leaders have committed to restoring civilian rule, there are concerns that, if this restoration is delayed, it could impact on short- to medium-term exports."
Beech points out that the coup was by no means the first to occur in the country, with poverty, corruption and the nondelivery of services by government stated as the reasons for the most recent previous coup in 2008.
He notes that Guinea has the world's largest known reserves of bauxite, used in the production of aluminium. The country is also reported to have significant reserves of iron-ore.
Despite such a vast amount of minerals, Guinea's economy has not flourished, and although former President Alpha Conde stressed the importance of the mining industry after he came to power in 2010, a significant portion of the population still live in extreme poverty.
Beech highlights that sentiments around this time were generally positive when Conde was inaugurated in 2010, as he was appointed during the country's first democratic election.
"Unfortunately, when faced with a two-term limit that ended last year, Conde engineered a Constitutional change to facilitate his re-election for a third term. This action seems to have contributed to the coup."
Beech notes that news of the recent coup caused global bauxite prices to rise, owing to concerns that mining would be affected.
He also mentions that the coup could have an impact on several mines and projects, including iron-ore and gold mining projects under way at large operating mines, such as the Siguiri gold mine, in the Siguiri district.
One of the largest mining projects in the country, the Simandou iron-ore project, in south-eastern Guinea, has also faced several challenges in the past.
Securing funding has proven to be difficult, and uncertainty caused by the recent coup could make investors hesitant and provide even more challenges for the Simandou project, Beech remarks.
However, he emphasises the general belief that both coup leaders and any incoming government would not want to jeopardise the revenue stream generated by bauxite exports.
Beech argues that pressure from foreign actors could also help to maintain stability and ease concerns around mining production.
"Guinea's largest trade partner, China, will probably be noting these events with concern. Beijing will no doubt place pressure on coup leaders and any incoming government to not only honour commercial commitments but also open further opportunities for development of critical infrastructure and the exploitation of Guinea's mineral wealth."
Beech confirms that regional body the Economic Community of West African States (Ecowas) has expressed concern over impacts of the coup, suspending Guinea's Ecowas membership shortly thereafter.
This suspension should "send a strong signal" to the coup leaders, and any new government, to maintain stability in the country, he says.
"Ecowas' implementing sanctions would be pointless and would make an already challenging situation worse, as it could possibly increase the already extreme levels of poverty in Guinea."
Beech suggests that, despite the manner in which Conde was ousted, there is an opportunity to accelerate change, growth and transformation of the country's mineral industry to benefit its citizens.
Further, Guinea is well placed to address some of the economic fallout of the Covid-19 pandemic, as demand for minerals, such as bauxite, has remained high, despite the impact of the pandemic.
Beech expects the current level of bauxite demand to be sustained in the immediate term and, consequently, mining-derived revenues to continue being available to make a significant contribution to infrastructure development.
As bauxite and iron-ore projects and mining activities increase – assuming that this is the case – their contribution to royalties and other taxes to government will be significant and, hopefully, these funds will be invested in infrastructure development, and bring benefits to Guinea citizens.
Security in the Region
"While West Africa should be benefitting from more investment, there are concerns to investors. The primary concerns are regarding illegal mining operations and regional security – the coup in Guinea has not helped the situation at all."
Beech considers that often regime change in a country can result in positive investor sentiment, based on the political party that comes to power.
When political change occurs through a coup; it does not sit well with investors, owing to the fear that if a coup happens again, investors would be at the mercy of whoever comes into power.
Further, attacks last year on mining personnel in Burkina Faso, seemingly conducted by organisations branded as terrorists by international bodies, and expansion of incursions of these organisations into West Africa, have caused alarm.
Beech highlights concerns that artisanal and large-scale mining could be the target for these organisations, as easily accessible gold reserves can be used to fund the activities of these organisations.
"West Africa will need to address the concerns sounding security and regularise artisanal mining so these miners can work alongside mining companies making investments," he concludes.