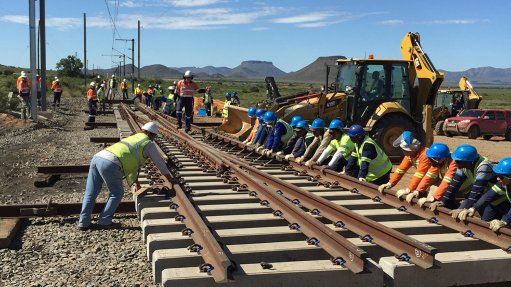 MEANINGFUL CONTRIBUTION Companies should create an inclusive environment for employees to enable them to contribute to the company and community
The announcement by President Cyril Ramaphosa in his State of the Nation Address in February this year that government plans to introduce more technical subjects at high schools in South Africa, is long overdue, says consulting engineering and project implementation firm Hatch AEM region learning and devlopment lead Sibongile Kubheka.
"While we are seeing more students from designated groups studying towards engineering, the science, technology, engineering and maths (STEM) careers need to be introduced to learners at basic-education level, especially in the rural areas."
As important as this initiative is, Kubheka also emphasises the importance of maintaining a high standard of education, stating that universities should not lower their standards, but should rather channel potential students towards careers that are in line with their matric results.
She also highlights the importance of programmes such as the youth employment initiative Youth Employment Services programme in empowering and creating opportunities for the youth, which, if applied correctly, would improve the skills of and direct the youth toward sought-after STEM careers.
Kubheka adds that the impact of the Fourth Industrial Revolution (4IR) and the digital technologies that will subsequently emerge, will provide a challenge for institutions of learning, as they have to adapt to the new digital environment in an operational manner. "The curriculum of such institutions will also need to be in line with 4IR," she adds.
This will also be applicable to engineering companies, as investing in digital technology will allow for a youthful generation of engineers to innovate in a digital world, says Kubheka.
While South Africa has come a long way in creating the necessary skills and experience for the engineering industry, more collaboration is needed for better capacity building in the industry, says Kubheka.
Although most engineering firms contribute towards creating opportunities for young professionals by offering bursaries and employing graduates, she emphasises that more time and resources need to be invested to develop young professionals.
"Companies should create an inclusive environment for all employees. "Employees should feel that they are contributors to the company and community. Government should also create hope for a better South Africa so that skilled individuals do not find a reason to leave the country."
Kubheka mentions that the role of active mentorship is also crucial in guiding young engineers, but laments that there are mentors who are not willing to share information with young professionals.
"This not only affects the mentor-mentee professional relationship negatively but also creates a barrier for learning new skills, as it has a significant impact on the development of a young professional in the consulting engineering industry."