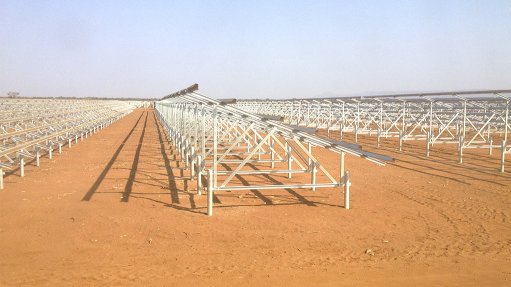 For over 35 years, family-owned business Inprofile 2000 has been the market leader in the design and manufacturing of all open cold-formed steel sections. Currently Inprofile 2000's section portfolio stands at over 400 different sections, covering a range of industries such as solar support structures, industrial and commercial racking and shelving, cable management systems and structural cold-formed sections.
Based in Roodekop, in Germiston, Inprofile 2000's state-of-the-art facility has extensive machine capabilities, including in-house computer numerical controlled (CNC) machinery. Inprofile 2000 strives for constant improvement and innovative solutions and is recognised as one of Africa's foremost designers and manufacturers of open cold-formed steel sections.
As a privately-owned company, Inprofile 2000 prides itself on offering extremely competitive prices which are volumetric based. With its IS0 9001:2015 accreditation, all Inprofile 2000 products – from slit coil to finished section –conform to high standards of quality control and are subject to internal quality screening and documentation.
Inprofile 2000's 5000 m2 facility currently houses nine roll-forming lines, five CNC press-brakes, 15 punching stations and three slitting lines that have contributed to more than 20-million meters of production.
All three of Inprofile 2000's bays are serviced by overhead cranes of up to 32 t, allowing for an easily controlled logistics department that has enabled Inprofile 2000 to extend its footprint to Mozambique, Dominican Republic, Zimbabwe and Malawi.
Inprofile 2000 is highly customer focussed and aims to exceed customers' expectations, achieving market leadership, excellent service and superior quality in every aspect of its products and services offering.