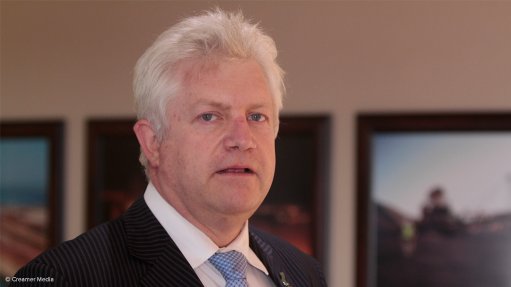 Alan Winde
Photo by: Duane Daws
Twelve innovative entrepreneurs in the Western Cape have secured total funding of R6.5-million from the Design Innovation Seed Fund to take their ideas to the market.
Launched last year, the seed fund was a joint partnership between the Western Cape's Department of Economic Development and Tourism and the Technology Innovation Agency.
Among the 12 successful innovators were the Kuils River-based Pro Project Engineering, which produced an automatic bag-packing machine for use in several industries, and the Paarl-based Puris, which developed a method of increasing production of Soloton, a natural aroma chemical.
Sea Monster, based in Gardens, which produced digital content and animation that could be integrated into school curriculum, was also awarded funding, as was the Tyger Valley-based Go Metro, which developed a back-end analytics tool that measured the performance of all modes of transport.
A portion of the R6.5-million funding was also awarded to the Ottery-based Ashtech, which developed a reporting and monitoring system for the food safety industry, as well as to iMobiMaMa, based in Claremont, which offered an interactive health services platform using mobile technology to connect with pregnant women.

Forge Technologies, based in Woodstock, which developed a rewards-based mathematics and physical science game aimed at high school pupils, and Nervedata, which produced smart devices for businesses to track key operational data, were also among the successful start-ups.
Vredenburg-based Stroketech, which manufactured waterproof headsets for swimmers and extreme watersport athletes; the Landsdowne-based Ecoequilibrium, which developed a solar-powered pool cleaner; Ajax Manufacturing, based in Paarden Eiland, which created high-resistance aluminium pole-climbing shoes for professionals; and the Maitland-based Sicame, which developed a solar disconnector, rounded up the remaining successful companies.
Delivering the keynote address at the announcement of the successful companies on Wednesday, Western Cape Economic Opportunities Minister Alan Winde, said the entrepreneurs were "creating solutions for the world" and "building the brand of the Western Cape as a centre of innovation".
"You are showing the world that the entrepreneurs at the tip of the continent are smart, they have great ideas and that this is an exciting space to take ideas to action. We support the growth of the Western Cape's design sector, which contributes R14-billion to the national gross domestic product," he commented.