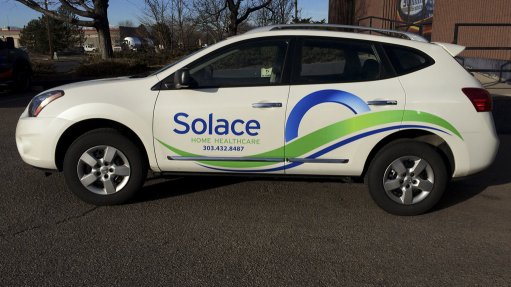 PRESENCE IN THE AMERICAS The company operates a network of more than 50 fully-staffed offices, which manage nearly 400 000 vehicles in the US and Canada
Fleet management services provider Enterprise Fleet Management has been named as a finalist in this year's business technology information provider Information Week"Elite 100" list.
"We are sincerely proud of this cutting- edge recognition. The fact is, being family-owned is a key advantage in today's highly competitive marketplace. "Our financial strength and stability are unmatched in the industry, thanks to a conservative and disciplined long-term approach to managing our business," reports Enterprise Fleet Management president Steve Bloom.
The company operates a network of more than 50 fully staffed offices, which manage nearly 400 000 vehicles in the US and Canada and provide local service to businesses, government agencies and organisations with medium-sized fleets, as well as to those seeking an alternative to employee reimbursement programmes. For 19 consecutive years, Enterprise Fleet Management has been recognised with the Automotive Service Excellence "blue seal of excellence"award, an industry record, for high-quality automotive repair and service.
The company earned its spot on this year's "Elite 100" list for developing a customer login website, EFM Fleet Access, which provides advanced insight into fleet performance and key metrics, thereby enabling customers to maximise the value of their fleet and lower their total cost of ownership.
"The company's greatest strength is our team of fleet management professionals, however, since our employees can't be on site every day for all of our customers, we sought a way to supplement our team's efforts with a website that empowers our customers to manage some day-to-day fleet activities on their own. "This website gives customers actionable information about their fleet, and a real time 'to-do' list that tracks things such as maintenance, licence plate renewals and vehicle lease status," Bloom explains.
The new website is part of Enterprise Fleet Management's recent large-scale investment in information technology (IT) solutions to better serve its customers. The investment also allows for the deployment of new Microsoft Surface Pro 3 devices to the company's entire North American sales team, enabling even greater efficiency and mobility in the field, reinforcing the company's industry leadership and long-time focus on providing customer service on a hyper-local level.
The development of a Web-based fleet planning toolkit was also brought about by the IT-related investment. The Web-based fleet planning toolkit allows the Enterprise Fleet Management sales team to access multiple data points, including vehicle type, mileage, age and maintenance history, for a customer's entire fleet on the new devices in real time. Information collected is transformed into customisable analytics, allowing the sales team to provide customers with a complete picture of their total cost of ownership.
Further to this, Bloom states that the investment enabled a partnership with Web-based real-time maintenance authorisation tool Auto Integrate. Auto Integrate consolidates Enterprise Fleet Management's maintenance data into a centralised portal that is accessible to Enterprise Fleet Management's nearly 70 000 vehicle maintenance and repair shop partners.
In addition to streamlining authorisations for vehicle repairs and maintenance, Auto Integrate reduces billing issues and helps prevent customers from paying for unnecessary work. The Auto Integrate system has cut repair authorisation time in half, which allows its customers to get their vehicles back on the road faster.
Partnership Agreement
Home healthcare company Solace Home Healthcare is partnering with Enterprise Fleet Management to offer company vehicles to its growing team of nurses and therapists.
"Solace Home Healthcare's work would not be possible without the hard work and dedication of its team of qualified nurses and therapists who provide in-home health services to clients. "The company is committed to offering our employees the best benefits package. "Being able to drive a new car, for both professional and personal use, without paying for insurance, fuel or maintenance is a significant benefit we're thrilled to provide to our talented and committed team of clinicians," Solace Home Healthcare CEO Mike Billinghurst reports.
Solace Home Healthcare employees who participate in the programme will receive a new Nissan Rogue for their business and personal use.
Enterprise Fleet Management will conduct ongoing use and performance monitoring, as well as track fuel purchases and distance driven so as to ensure that all of Solace Home Health's vehicles are properly and regularly maintained. Enterprise Fleet Management has also agreed to handle licensing, registration and vehicle insurance, as well as provide fuel and maintenance cards to cover vehicle expenses.
The initial phase of the programme involved the deployment of 13 vehicles, with additional vehicles being provided upon request. Solace estimates its fleet size will double by the end of 2016.
"In addition to being an attractive employee benefit that supports recruitment and retention efforts, fleet cars will also have a positive impact on Solace's business operations. "The use of these newer, well-maintained and fuel-efficient vehicles will contribute to more reliable service and cost savings over the long run," Enterprise Fleet Management senior account executive Larry Caster concludes.