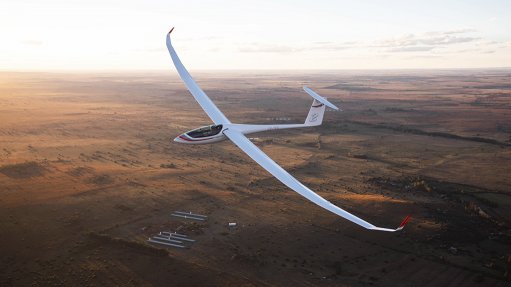 INDUSTRY IMPACT Several AISI projects as well as AISI beneficiaries have experienced disruption in the last 18 months owing to Covid-19 interruptions to their supply chains
The Covid-19 pandemic has resulted in shortages of chips and electronic components in the local aerospace industry, which has also impacted on production and projects locally.
Aerospace Industry Support Initiative (AISI) technical lead Livison Mashoko states that AISI is working closely with affected beneficiaries to provide viable solutions to deal with the challenges that stem from these shortages. The AISI is an initiative of the Department of Trade, Industry and Competition that is hosted at research organisation the Council for Scientific and Industrial Research (CSIR).
A discussion with one of the main industry players revealed that the main driver of the shortage is the lack of capacity, owing to higher-than-expected demand for components because of the pandemic and a surge in demand for consumer electronics from people working from home.
"The surge caused an unprecedented demand for semiconductors on a constrained supply chain, owing to previously surging demand in electronics from the consumer and automotive sectors," adds Mashoko.
He adds that chip fabrication plants, which were already operating at maximum capacity, were unable to accommodate this uptick in demand. These plants also take years to construct and commission, leaving little room to address the capacity constraint in the short term.
This shortage has directly impacted on some of the AISI's beneficiaries.
Mashoko says electronic components in South Africa are imported, owing to a lack of local semiconductor manufacturing facilities.
Countries with semiconductor manufacturing facilities include Taiwan, China, Singapore, Japan, the US and Korea. Local electronic-component consumers source their components through authorised distributors in South Africa or buy directly from manufacturers overseas.
"Original-equipment manufacturers (OEMs) and design authorities are being forced to re-engineer products and consider alternatives to preferred parts or components, as lead times extend to 52 weeks, sometimes more than 90 weeks. There is always reluctance to do this, as it's costly, time-consuming and often requires recertification. Design authorities have realised that being proactive in reengineering their products will ensure they're not left without components for months."
Mashoko admits that these alternative options do not exist for all of the AISI's beneficiaries, forcing them to either wait for supply to become available or consider sourcing through other channels at a considerable premium and risk.
"The only way to mitigate shortages in the future is for OEMs to start taking responsibility for forecasting their requirements. This will have a trickle-down effect to semiconductor manufacturers, who can plan their capacities accordingly."
Mashoko says that, owing to supply chain shortages, several AISI projects have been disrupted in the past 18 months.
One such a project is a smart display project that has been affected by the electronic components shortage, resulting in the design having to be re-engineered to accommodate alternative components.
Other projects have also been subjected to delays, owing to factors such as physical distancing requirements and the occasional closures of facilities because of Covid-19 infections among the employees of AISI beneficiaries.
Mashoko points out that the AISI is trying to provide viable solutions for beneficiaries to deal with challenges that have stemmed from supply shortages and disruptions.
These solutions range from assisting in identifying alternative suppliers to providing technical support to expedite affected projects and mitigate some of the negative impacts.
The AISI has also granted more time to its beneficiaries to complete projects to compensate for time lost because of disruptions.
The AISI strives to ensure that whatever form of support is provided to mitigate these disruptions will still be in line with the procedural framework of the CSIR, he says.
Localisation & Diversification
The AISI is also trying to help local aerospace companies gain access into multiple markets, as diversification is expected to protect companies from future supply chain disruptions.
This has been prompted by the AISI's identification of periphery markets worth pursuing for its beneficiaries. These alternative markets include medical devices, as well as the rail, automotive and energy sectors, which Mashoko emphasises can increase localisation.
"The identification of these markets was based on their future promising growth prospects, coupled with huge local demand for these products such as medical devices, passenger vehicles and infrastructure for renewable- energy projects. This is a realisation of the spillover effects of aerospace technologies in other sectors, with the multiplier effect of the aerospace industry being a global trend."
The AISI is also undertaking technology projects with industry beneficiaries to ensure that industry capability can be translated into increased localisation.
Mashoko states that the localisation of propulsion systems for civilian and defence markets through supporting projects in small gas-turbine development is a strategic requirement for the local defence industry.