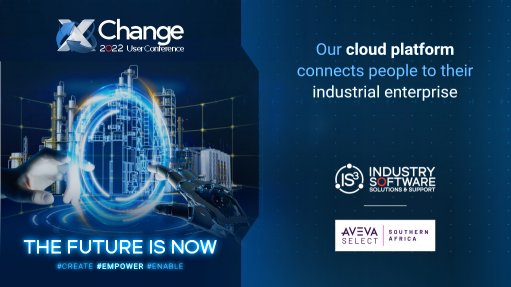 Industrial companies can use cloud platforms to link their operations to an array of capabilities and tools that support their ability to track, model, predict and make visible a range of performance metrics, as well as to make this data available to all personnel to perform their jobs better, said industrial software multinational Aveva Europe, Middle East and Africa engineering VP Fabien Dufrenet.
These advanced capabilities can also be provided for projects or processes where there is no or limited connectivity, such as providing on-site access to engineering models, and equipment repair and maintenance videos to support personnel, besides others.
The data from on site is then synchronised with the cloud platform when possible.
"[Aveva's] vision is driven by how customers are currently working and we want to drive with them to a new future and a new way of working that leverages technology. Often, in industrial companies, there are functional islands with limited and transactional sharing of information.
"We aim to ensure that, for example, engineering information is shared as it is created and not at the end of the project, enabling owner-operators of new plants to validate and review the information as it is generated," he said.
Additionally, engineering is not a one-off, and a facility is often expected to operate for a long time, sometimes decades, and engineering design cycles will be needed to revamp or adapt production to new customer needs.
"Engineering information should also leverage operational information on how the plant and systems are behaving and performing to improve engineering processes," he added.
Further, once in operation, the operator will have all the real-time information on how the plant is behaving and producing, as well as engineering information for maintenance tasks, said Dufrenet.
"This is the value of information sharing across an organisation and beyond to other stakeholders. Different users consume data differently, and having an information-sharing platform enables the data to be presented to employees in the manner that is meaningful for them and their functions," he pointed out.
WORKER ACCESS
"The second most important person in a company, after the customer, is the employee who performs the jobs and consumes data to do so. With a digital twin and cloud as enablers, workers can be connected workers with access to all the information from different data sources.
"This information needs to be consumed in a variety of ways, and often using visualisation, ranging from mobile devices and touch screens to virtual reality helmets. Information must be displayed in the manner most suitable for the consumer of the data," said Dufrenet.
Innovation is driven by communication and collaboration and cloud enables personnel to have access to the information relevant to them, whether at home, travelling or working on site or at a plant. The cloud's processing capabilities enable artificial intelligence to be added to enrich and augment the information consumed by industrial personnel, he said.
Further, learning is one of the key areas where cloud capabilities can be applied and learning is one of the major areas of concern for Aveva's industrial customers, said Dufrenet.
"There is a need to recruit and train new people and a need to transfer knowledge from the existing workforce to new employees. This type of training requires a lot of time and mentoring, and can be supported by digital training. Digital training also means trainees do not need to travel to site, which is often unnecessary.
"Further, artificial intelligence capabilities can provide insights into how a trainee or worker is performing and can make suggestions and prescriptions for how they should perform a task, but it remains for the connected worker to make an informed decision based on these inputs," he said.
Aveva is striving for machines and plants to be connected to the broader enterprise, and also aims to build an ecosystem in which, for example, the equipment manufacturer is connected to a digital hub and in which the data from this ecosystem is used to enrich information for employees, such as providing the equipment manufacturer's guidance for operating a machine.
"It is about connecting production assets to the broader ecosystem by providing manufacturers, customers and partners with access to shared and secured data in the cloud," said Dufrenet.