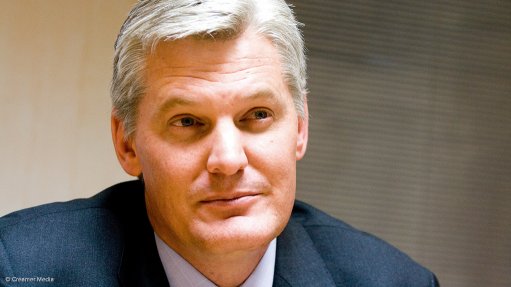 André de Ruyter
Photo by: Duane Daws
The Manufacturing Circle Investment Tracker, a quarterly index that tracks investment trends in the manufacturing sector, fell to 58 points in the fourth quarter of 2016 from above 70 points in the prior quarter. Nevertheless, chairman André de Ruyter said the index was still suggestive of an investment lift in the first quarter of 2017 and the "appearance of some green shoots for our sector".
At higher than 50 points the index, which is compiled by Nascence Advisory and Research on behalf of the Manufacturing Circle, suggests expansion in manufacturing investment.
However, De Ruyter stressed that the economy remained "fragile" and that manufacturers, along with business more generally, required a supportive environment to create more jobs, boost growth, and in turn to pay more taxes.
The lobby group would also closely monitor Pravin Gordhan's Budget to ensure there was "no erosion" of investment grants and tax incentives, as well as to assess the impact of possible new taxes, such as the carbon tax, the sugar tax and new tax on packaging.
"There are some encouraging elements in our latest research, even though the last quarter did experience a seasonal decline. Now we need industry, government and labour to work together to grow investment, to grow the economy and to grow jobs," executive director Philippa Rodseth said following the release of the index.
The fourth-quarter research, which has been compiled using information supplied by 50 manufacturers, also indicated that there could be an increase in manufacturing jobs in the first quarter. Statistics South Africa reported separately that there had been a small fall in unemployment in the sector in the fourth quarter, when manufacturing jobs increased by 40 000.
Rodseth indicated that, with the right support, manufacturing had the potential to create one-million jobs.