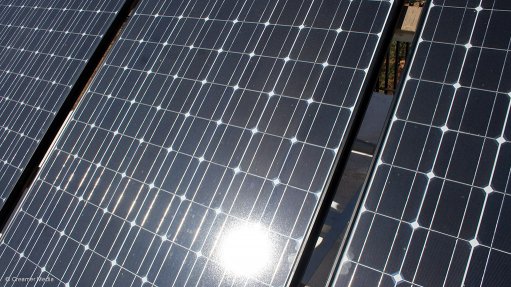 POWER INCREASE Powermode expects that electricity price increases will drive demand for solar photovoltaic solutions
Photo by: Duane Daws
Power protection and management solutions provider Powermode expects a significant increase in demand for solar photovoltaic (PV) rooftop solutions for the local industry within the next 9 to 18 months, owing to their efficiency in reducing greenhouse-gas emissions and business's carbon footprint, as well as their potential to improve the future return on investment (ROI).
Powermode's solutions include providing grid-tied inverters with 250 W to 300 W of polysilicon panels, which have become the standard technology, with industrial solar PV rooftop installations that range from 20 kW to 350 kW.
"While economics still play a significant role in greening the industry, as several smaller industries do not have sufficient capital to invest in green technologies without being sure of the ROI, several small and medium-sized manufacturing, engineering and processing industries, and especially the food industry, are considering the implementation of solar PV rooftop solutions to supplement their energy use," Powermode MD Jack Ward says.
He notes that the company is involved in projects for two fish-processing companies and a manufacturer in Krugersdorp.
"A key aim of solar PV rooftop solutions is to help 'green the industry'. It is a clean solution that reduces carbon dioxide emissions and operating costs, with a 25- to 40-year investment and, as soon as it becomes more economically viable, the market will witness an explosion in demand."
Ward adds that this type of solution remains popular, stressing that, although the current ROI for these solutions is still marginal, owing to current electricity prices, an increase in these prices will drive demand and, thereby, also improve the ROI time.
Further, he believes that various incentives from government, such as the Department of Trade and Industry's Manufacturing Competi-tiveness Enhancement Programme, and State-owned power utility Eskom's Standard Offer Rebate Programme, which contain a green component, will be increased or expanded upon to encourage energy efficiency.