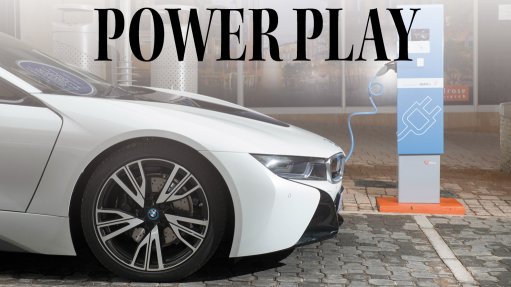 Klaus Fröhlich is a pragmatic man.
When asked for a list of technologies BMW will be working on over the next 20 years, the management board member responsible for development selects only two.
"Power trains and digitalisation. These are our key challenges and they are more than enough."
Electrified power trains are "clearly" one field where the German premium car manufacturer "has to invest a lot of resources", notes Fröhlich. This is despite the fact that petrol and diesel engines will still be around for "at least" the next 50 to 60 years.
Fröhlich believes the world is likely to have an electric vehicle (EV) population of around 10% in the next ten years. In 50 years' time, the majority of power trains will be electric.
This slow rate of EV expansion pleases Fröhlich, even if environmental lobbyists perhaps desire a quicker ascendance of the zero-emissions technology.
Engineering a petrol or diesel engine to its best performance can take "10 to 20 loops". A model such as the 7 Series plug-in hybrid is on its third loop, with work on the fifth-generation engine system destined for launch in 2020 and beyond already under way.
"We have to go through these loops until we have robustness; until we have costs under control," explains Fröhlich.
And it is not all about the EV yet. With 90% of the world's cars still using petrol and diesel engines by 2025, BMW cannot neglect development work on its conventional engines.
"We sell cars in 160 countries and I have to find a tailor-made solution for all of these markets without investing too much in different technologies."
A BMW must also remain a BMW, whether it is an EV, hybrid or conventionally powered vehicle.
A conventional 7 Series cannot look different from a hybrid 7 Series, which means that the vehicle architecture must be able to accommodate a normal engine, as well as a battery, as required by a hybrid power train.
"It has to be modular. I have to find a way for it to work," says Fröhlich.
"We have defined a certain cell standard millimetre height so that we can build new batteries in 50 years that have the same cell standard, even if the chemistry and energy density will be very different. This means that, when your car fails after 15 years and you go to a BMW shop to have a new battery fitted, you can do so."
The global industry must also adapt to a changing marketplace.
"We have to clarify industry standards that, when the battery is flat, [vehicle owners] can get some form of compensation," says Fröhlich.
The bad news from the German executive is that the cost of EVs will not fall dramatically as the technology's reach increases.
The battery makes up two-thirds of an electric power train's cost.
The cost of EV batteries will not have the same steep downwards curve as we have come to expect from new technologies. The reason is simple – the materials remain the same, says Fröhlich.
However, batteries will, in future, have a higher energy density.
So, at a certain point in time, manufacturers will be able to reduce EV costs by placing fewer cells in the battery.
Most lithium-ion batteries operate at about 100 to 150 Wh/kg energy density.
The batteries in the Nissan Leaf EV, for example, have an energy density of roughly 120 Wh/kg.
Tripling that density would, in principle, triple the range of the Leaf, taking it from around 160 km to around 480 km.
However, Fröhlich does not believe in longer range as the silver bullet to EV acceptance.
"Electric propulsion will be very expensive for quite a while, which is why I am also quite conservative to have too high a range from a weight and cost point of view.
"A long range means more battery, which means more weight and cost."
So, while energy density in batteries may double in ten years, BMW is unlikely to double the range on its i3 EV designed for the city environment.
For an EV in the city, where it is a household's second or third car, it is better to first reduce the cost and weight, instead of having more and more range, states Fröhlich.
"For bigger cars, such as the X5 or X7, in environments where you need more range, a combination with a fuel cell is a good solution.
"I think we have to be smart on how we use electricity. If you try too much, too early, you don't have a good car. Even if the acceleration on a straight may be good, 2.5 t is 2.5 t."
The BMW i3 has a kerb weight of 1.2 t, and a range of 160 km. A range extender can push this to 300 km.
Frölich believes the lithium-ion battery has "a long future" in the auto industry. However, BMW is working on "post-lithium products".
Digitalisation
Digitalisation of the automotive industry will not only change the world for "my sales and after-sales colleagues" in terms of entertainment and safety applications, for example; it also has a major impact on the research and development team, says Fröhlich.
One trend is highly autonomous driving, with some manufacturers pushing for trucks and cars to drive themselves on highways within the next decade.
Autonomous driving does not involve only the vehicle, he explains.
Highly dynamic and accurate maps are a key requirement for the automotive industry to have semiautonomous or autonomous driving.
"The next thing we need is an environmental model that simulates your eyes and ears. So we need laser scanners, midrange radars, camera systems, and, and, and . . . We have to invest very heavily to come to a stage where we human beings are all the time."
For example, if a human driver approaches a confusing traffic situation in the city, such as construction work, he or she sees "in an instant" what is happening at that site.
However, an autonomous car may see a moving orange hat and ask: What is it? Is it a balloon? Is it a human being?
Also, software now has to make decisions under difficult circumstances – decisions which human drivers take in an instant, cognisant of their humanity.
"Do I steer into a wall? Do I steer into the human being? Do I steer into the oncoming truck? What will I do?
"This technology causes many headaches," says Fröhlich. "And, honestly, because it has to prevent accidents, it has to be state-of-the-art."
Fröhlich differs with many autonomous driving proponents who believe that technology such as this will enable accident-free driving.
"There will be accidents with autonomous cars, it is very clear, because people behave randomly."
This belief also places a particular burden on the vehicle manufacturer.
"A child runs on to the road . . . as a vehicle manufacturer, I have to prove that I have done everything to account for the environment as best as possible. And we need regulations for when these accidents occur."
Fröhlich believes it will be a long road to autonomous driving, especially in cities, requiring heavy investment.
As for less advanced economies, such as South Africa, autonomous driving should be possible on "long, boring freeways".
The problem is, however, that the vehicle may not be connected to the Internet to continuously download the required mapping information.
"So the back-end will not be there all the time. The driver will not have all the possibilities I have now, where my car can rely on the cloud all the time," says Fröhlich.
"So we'll need some kind of fallback for when the car is not connected."
One option is that the car would download the near environment whenever possible, enabling it to drive autonomously without being connected.
Materials
Will cars remain largely steel creations?
Steel has proved that it is "very, very competi- tive", says Fröhlich. "And the high-tensile steel we use in the 7 Series has nothing to do with the steel we used five, ten years ago".
The i-range (i3 EV and i8 plug-in hybrid sports car) has enabled BMW to work with carbon fibre, and "we have learned a lot".
However, carbon fibre is quite an expensive material.
This means BMW aims to use an intelligent mix of materials for its bodies, including aluminium, steel, high-tensile steel, magnesium and carbon.
In this case, it is not necessarily using a particular material that is the challenge, but rather how to combine them, explains Fröhlich.
"If you put a 7 Series body through the paint shop at nearly 200 ˚C, the carbon will not extend its length, but the long aluminium parts will be affected.
"We have to find new technologies to join these parts and these materials."