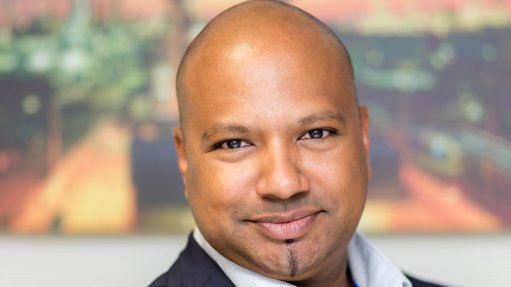 RODRICK NAIDOO Countries that have their own crude resources and established mega-refineries could never be outpriced by a South African refinery
Rather than focusing time and finances on establishing new oil refineries, African countries should enhance their focus on a niche market strength that will enable them to become competitive in a global market, accepting that the import and storage of refined fuels is a quicker and more financially viable option, says automation and information products provider Rockwell Automation sub-Saharan Africa oil and gas sales manager Rodrick Naidoo.
"Africa has only a scattering of refineries in operation, with higher-capacity mega-refineries generally situated in regions, such as the Middle East, well-endowed with the crude resources that can ensure a reliable feedstock. In exploring options for mitigating fuel shortages, emerging African economies should not be so quick to disregard the benefits of importing refined oil from established players."
Naidoo notes that, with no crude oil resources, South Africa is an exception, with the largest refining capability in the sub-Saharan region, and the second-largest in Africa after Egypt. However, building oil refineries is often not commercially viable in emerging African economies, which are growing at about 7% each year. The region faces a multitude of challenges, with the biggest obstacle being obtaining investment – in terms of finances and expertise – to build refineries.
"Experience and technology do not come cheap and no international oil companies or investors are looking to hand out a donation – they are looking to add emerging market growth to their share price – and, given the perceived risk inherent in emerging market ventures, they are expecting significant returns."
However, as African governments try to push for local content in manufacturing processes, the price of production generally increases, with government and enterprise footing the excess, as the insistence on local contractors leads to stacking margins but rarely adds value, he adds.
Naidoo suggests that, instead, African countries should focus their efforts on market segments where they can realistically gain a competitive advantage, and continue to import refined oil from well-established producers.
In addition, he points out that South African refineries currently face the challenge of meeting the requirements of the Clean Fuels II bill, which necessitates compliance to Euro 5 standards.
Regulations regarding the introduction of Clean Fuels II in South Africa were gazetted in June 2012, with a target implementation date of July 2017. This was, however, indefinitely postponed, owing to a need for a more thorough consideration of the financial implications of producing the cleaner fuels.
Although it is unclear how the new regulations will be rolled out, it is inevitable that they will become a reality, says Naidoo, noting that there are significant costs involved in upgrading all the current ageing refineries to be compliant with the new standards.
". . . the consumer will foot the bill for this, either through National Treasury . . . fuel levies or a direct increase in the fuel price."
The proposed build of a new South African refinery to boost the country's current capabilities into a surplus, is also a contentious issue. Naidoo explains that the business case for this is to establish a safeguard against fluctuations in fuel supply in order to sustain South Africa's own industrial growth and for export, thereby reducing the trade deficit. "This reasoning, though commendable in strategy, is flawed in practice as South African's current growth rates and efficiency drives do not justify another refinery. As South Africa imports crude, it will also still be exposed to global price and demand fluctuations."
While new and upgraded refineries may create jobs and help trade deficits, it is, thus, unlikely that South African refineries will be competitive on the global market in terms of exports.
"Countries that have their own crude resources and established mega-refineries could never be outpriced by a South African refinery. African countries should instead focus on building strategic fuel storage stockpiles to counter the risk of potential future fuel shortages."
In addition, Naidoo notes that State-owned enterprises have an unfavourable record when it comes to successfully completing large, complex infrastructure projects on time and within budget.
Refining Operations
Internationally, Rockwell Automation is assisting refineries in streamlining processes through the operationalisation of its vision for a connected enterprise, integrating information technology (IT) and operational technology (OT) to facilitate a seamless aggregation of relevant data.
"Any large operating plant – such as a refinery – consists of a variety of original-equipment manufacturer packages, customised systems and disparate sources of data. With Rockwell Automation's technologies that aim to integrate the IT and OT domains for a seamless aggregation of relevant data, users are granted access to the right information, at the right time – enabling them to make good decisions," says Naidoo.
Rockwell Automation president and CEO Blake Moret similarly noted at technology conglomerate Cisco's Internet of Things (IoT) World Forum – held in London, in May – that a connected enterprise that adopts IoT technologies can generate better insight into industrial operations and deliver greater value by providing the right information at every level of its business through scalable analytics.
He added that several factors are driving the adoption of industrial IoT and connected operations, including lower cost of computing and connectivity and the convergence of IT and OT.
"Manufacturers and industrial operators are discovering practical ways to apply IoT across their operations and they're deriving measurable business value as a result . . . Combining IoT technology and expertise in specific industrial applications enables better collaboration, faster problem-solving and increased productivity."
Moret stressed that the positive outcomes associated with IoT will continue to accelerate as organisations progress from pilot or proof-of-concept IoT projects to scalable IoT deployments.
According to the Global IoT Decision Maker Survey published by International Data Corporation, 31% of those surveyed have already launched IoT solutions in their operations and another 43% are looking to deploy solutions within the next 12 months. Moret noted that Rockwell Automation is seeing a similar trend in its deployment of IoT solutions, adding that the company is continuing to increase its number of pilots across industries, applications and geographies.