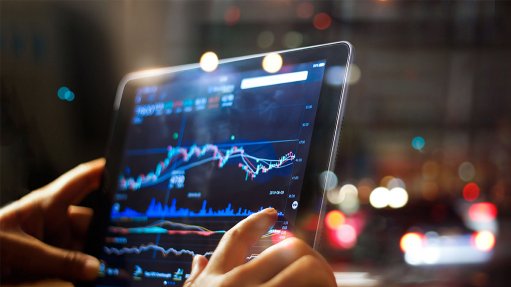 TECHNOLOGICAL VISIBILITY Technology is becoming critical in the importing process
Amid government's Automotive Masterplan support programme that targets 60% local component production and manufacturing, automotive businesses are tightening control over their logistics processes – where trade finance is being viewed as a broader import finance solution rather than a transactional solution, says working capital specialist Investec Import Solutions corporate accounts head Dr Greg Cline.
"In the past, suppliers would provide importers with extended terms and there would be seasonal peaks, and a transactional requirement to fund the seasonal peak.
"However, importers now need to have a line of funding that will enable them to pay the supplier, because the terms are not as forthcoming as they were in the past. Also, with fewer stock turns and longer inventory-holding periods, importers need to be able to fund the holding of stock," he advances.
Moreover, owing to the volatility of the rand and rapid currency changes, it is difficult for companies to, for example, approach banks and ask for 20% more financing to be able to pay for the same dollar value of stock that they intended on buying, Cline relays.
He emphasises that the trade finance element – which becomes part of the supply chain – is critical, as it needs to be flexible, and understanding the commerciality of these businesses is key.
There is a physical and a financial supply chain, Cline says, adding that the physical supply chain is easy to procure, as there are many service providers that can facilitate the actual imported product.
However, the financial supply chain is significantly more complex to understand and implement, which requires the support of a bank or trade financier such as Investec Import Solutions.
Cline points out that the company has the flexibility to increase the amount of funding clients require to either accommodate seasonal peaks or fluctuations in the rand.
Further, he notes that technology is becoming critical in the importing process, to which there are two elements – the inbound supply chain and visibility.
The inbound supply chain element includes the ability to convert orders electronically, place them with a supplier and, almost within real time, be able to book the foreign exchange, manage the foreign exchange and assign orders.
"Visibility of all processes is necessary; for example, when the goods will be transported, whether it will be stopped at customs and when it will be in the warehouse."
Application Update
Investec Import Solutions launched an update on its mobile application, BlueLink, which facilitates fully integrated, end-to-end import transactions from order placement to delivery, last month.
Cline notes that the company has collaborated with international technology providers to undertake real-time tracking of not only orders but also the vessel, such as a ship or an aircraft, transporting the goods.
"Businesses can now, quite accurately, predict when their goods will arrive and they can subsequently make necessary arrangements," he highlights.
It is important for Investec Import Solutions to maintain good relationships with clients. When the company introduces new technology or an update to its solutions, representatives visit clients and explain to them how it works and the benefits thereof.
"Ultimately, it is not enough to be either a logistics provider or a financial services provider – you need to be both," Cline concludes.