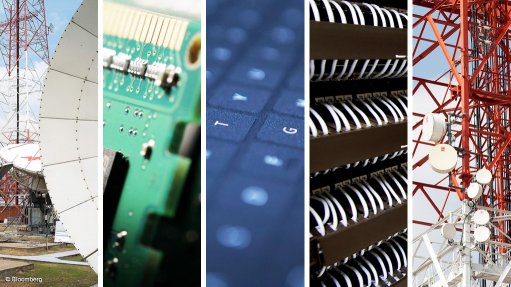 Mobile telecommunications infrastructure provider IHS is aiming to leverage renewable-energy technology and improved grid infrastructure across its portfolio to reduce its reliance on costly diesel and unstable ongrid electricity to power its tower sites across Africa.
With over $500-million already invested in solar power since 2013, IHS expected its investments to breach the $1-billion mark as power system enhancements continued across IHS's Africa portfolio, which comprised some 23 300 owned or managed sites across the continent.
"Providing a reliable power supply across our African operations is challenging. High dependence on diesel power coupled with erratic electricity grids impedes our ability to continually power our sites," IHS Towers cofounder and interim IHS Nigeria CEO Mohamad Darwish told Engineering News Online.
IHS was currently deploying solar panels to the bulk of its Nigeria-based sites to augment or partially replace existing power systems in a programme that was delivering "strong results" since its inception late last year.
"Nigeria has benefited the most from our green energy initiatives since roughly three-quarters of our sites are based there, although, on a site-for-site basis, all countries are benefiting at a similar rate," he added.
Solar farm opportunities were currently being pursued in Rwanda in an initiative that could potentially supply power to the national grid in what Darwish described as the first energy swap model to be used in Africa.
The telecommunications firm was investigating building a pilot solar farm to supply excess power to Rwanda's national grid in return for the provision of a commensurate amount of electricity during solar downtime. Negotiations with local stakeholders were ongoing.
In Zambia, the group planned to become "almost diesel neutral" over the next two years as focus on ongrid and offgrid solutions, including solar power, intensified.
One initiative was the charging of batteries at the sites through the national grid connection or using excess solar energy to ensure the sites reduced their use of diesel power during a grid outage.
Currently, 90% of the company's towers in Zambia were connected to the national grid, with the other 10% offgrid towers based in rural areas, which had a low power demand and could be powered entirely by solar and battery.
IHS was investing to employ solar technology at the sites to replace the existing generators.