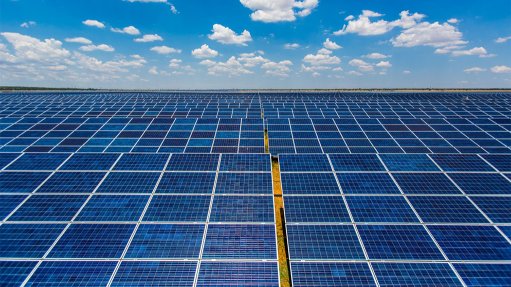 The stimulus plans being developed by governments to counter the economic damage of the Covid-19 pandemic "offer an excellent opportunity to ensure that the essential task of building a secure and sustainable energy future doesn't get lost amid the flurry of immediate priorities", International Energy Agency (IEA) executive director Dr Fatih Birol argued in a recent commentary.
He said that large-scale investment to boost the development, deployment and integration of clean-energy technologies – such as solar, wind, hydrogen, batteries and carbon capture – should be central to government plans, as such investments would bring the twin benefits of stimulating economies and accelerating clean-energy transitions.
"The progress this will achieve in transforming countries' energy infrastructure won't be temporary – it can make a lasting difference to our future," Birol added.
The IEA's appeal for governments to integrate the clean-energy transition into their Covid-19 stimulus packages coincides with belated efforts by the South African government to move ahead with the implementation of the renewables-heavy Integrated Resource Plan 2019 (IRP 2019).
A SOUTH AFRICAN STIMULUS?
In late February, Mineral Resources and Energy Minister Gwede Mantashe submitted two Ministerial determinations – one for a 2 000-MW emergency procurement programme and the other to facilitate the procurement of generation technologies as allocated in the IRP 2019 – to the National Energy Regulator of South Africa (Nersa) for its concurrence.
Even under an accelerated concurrence process for the 2 000 MW required to bolster short-term supply security, Nersa expected to take three months before providing concurrence.
The regulator also indicated that it would take six months for it to concur with the Ministerial determination for new generation capacity for 6 800 MW of solar photovoltaic and wind capacity for the years 2022 to 2024, 513 MW of storage to be procured and generated for the year 2022, 3 000 MW from gas for the years 2024 to 2027 and 1 500 MW from coal for the years 2023 to 2027.
Nevertheless, there was a growing possibility that both procurement programmes could form part of a future stimulus response, as the South African government sought to bolster economic activity following the Covid-19-induced slowdown and to do so using nonfiscal resources.
In addition, it was likely that so-called green finance could be used as part of the global response to the Covid-19 economic fallout and that South Africa could seek to tap those resources, along with the liquidity being pumped in by monetary authorities, to accelerate or scale-up its renewables build programmes.
Such a response could also feature in the so-called framework agreement being developed by government, business and labour at the National Economic Development and Labour Council, which could form the precursor to a social compact on Eskom that includes a 'just transition' package. Engineering News understands that the framework agreement is well advanced and could be signed during the course of March or April.
The integration of renewables technologies in stimulus packages had also become more feasible, Birol argued, owing to the fact that key technologies, such as solar and wind, were cheaper and more efficient today than had been the case during previous economic crises.
"Meanwhile, hydrogen and carbon capture are in need of major investment to scale them up and bring down costs. This could be helped by current interest rate levels, which were already low and are declining further, making the financing of big projects more affordable."
That said, the IEA warned of potential supply chain bottlenecks for some technologies and components, particularly given the recent Covid-19 disruptions to manufacturing in China, which is a global production hub for many clean energy technologies, such as solar panels, wind turbines and batteries for electric vehicles.
OIL MARKET RISK
The IEA warns, however, that the recent sharp decline in the oil market could undermine clean-energy transitions by reducing the impetus for energy efficiency policies.
"Without measures by governments, cheaper energy always leads consumers to use it less efficiently. It reduces the appeal of buying more efficient cars or retrofitting homes and offices to save energy. This would be very bad news, since improvements in energy efficiency, a vital element for reaching international climate goals, have already been weakening in recent years," Birol said in his commentary.
Governments could address the risk by pursuing measures to improve the energy efficiency of buildings, which create jobs, reduce energy bills and help the environment.
In addition, the steep drop in oil prices provided an opportunity for countries to lower or remove subsidies for fossil fuel consumption. The IEA estimates that there are around $400-billion of such subsidies still in place worldwide, with more than 40% of them designed to make oil products cheaper.
"Taking these steps is extremely important because the combination of the coronavirus and volatile market conditions will distract the attention of policy makers, business leaders and investors away from clean energy transitions," Birol said.