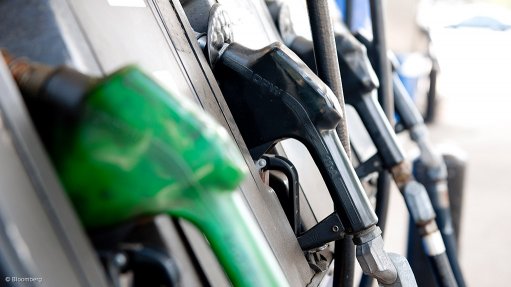 Photo by: Bloomberg
The International Energy Agency (IEA) has released a 10-point plan for speedily cutting oil demand in response to the emerging global energy crisis triggered by Russia's invasion of Ukraine.
The agency calculates that, if implemented by all advanced economies, the plan will reduce demand by 2.7-million barrels a day within four months, equivalent to the oil demand of all the cars in China.
"The measures would have an even greater effect if adopted in part or in full in emerging economies as well," the IEA states.
The 10-point plan includes the following proposals:
reduce speed limits on highways by at least 10 km/h, which would save about 290 000 b/d of oil use from cars, and an additional 140 000 b/d from trucks;
working from home up to three days a week where possible, with one day a week saving about 170 000 b/d and three days saving about 500 00 b/d;
introducing car-free Sundays in cities, to save 95 000 b/d over a month;
making use of public transport cheaper and incentivising micromobility, walking and cycling, which could save around 330 000 b/d;
alternate private car access to roads in large cities, which could reduce consumption by about 210 000 b/d;
increasing car sharing and adopt practices to reduce fuel use to save about 470 000 b/d;
promoting efficient driving for freight trucks and delivery of goods to save some 320 000 b/d;
using high-speed and night trains instead of planes where possible, to save about 40 000 b/d;
avoiding business air travel where alternative options exist, to save around 260 000 b/d; and
reinforcing the adoption of electric and more efficient vehicles to save about 100 000 b/d.
"These efforts would reduce the price pain being felt by consumers around the world, lessen the economic damage, shrink Russia's hydrocarbon revenues, and help move oil demand towards a more sustainable pathway," the IEA asserts.
It adds that, while the actions would help mitigate a short-term emergency, they could also place oil demand into a structural decline consistent with a pathway towards net-zero emissions by 2050.
The IEA plan comes as South Africa's National Treasury and the Department of Mineral Resources and Energy (DMRE) are considering options for mitigating the expected hikes in petrol and diesel prices that are likely to arise as a result of the conflict in Ukraine.
The Automobile Association has warned that all grades of fuel could increase by R2/litre in April, with inland fuel prices having already breached R21/litre.
The National Treasury has already revised its inflation outlook for 2022 to between 5% and 5.5%, up from the 4.8% forecast in February, and has indicated that the outcome will depend largely on the price of oil and the duration of the war in Ukraine.
The National Treasury and the DMRE are also reviewing the Basic Fuel Price (BFP) methodology, as well as other regulated components in domestic fuel prices, to identify changes that could reduce the cost of fuel.
In a recent presentation, it was shown that, these changes could together facilitate relief of just over a rand a litre.
The DMRE has also indicated other steps may be necessary to reduce consumption, including a lowering of speed limits and encouraging those in a position to do so to work from home.
In a recent presentation to lawmakers the Council for Scientific and Industrial Research (CSIR) pointed to immediate and emerging opportunities to reduce South Africa's dependence on imported liquid fuels.
In the transport sector, where 24-billion litres of fuel is consumed yearly, improved efficiencies and electrification, direct or through hydrogen, are held up as two primary options for reducing dependency.
Accelerated renewables deployment would be key to achieving this objective and would also help reduce the use of diesel to produce electricity and to support mining operations.
The CSIR calculates that the increased use of diesel-fired peakers cost the South African power system an additional R10.8-billion in 2021.
It has also warned that, at R20/litre, the additional cost would be R15-billion in 2022, should the diesel peakers be used to produce the same amount of electricity as they did in 2021.
A recent Bloomberg report states that Eskom has cautioned stakeholders that, at current prices, it could spend R20.9-billion to fuel its open-cycle gas turbines in the 13 months through to April next year.