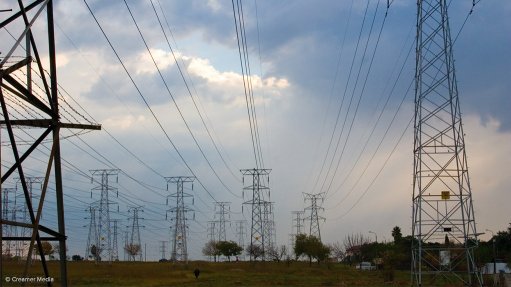 POWER POTENTIAL Central Africa has significant hydropower potential to meet both its local and export requirements
Photo by: Duane Daws
The forecast increase in demand for electrical energy in the sub-Saharan Africa region has prompted heads of States to endorse an investigation of the 15 most promising hydropower projects, worth an estimated $50-billion, says black-owned engineering consulting firm Gibb.
According to the National Development Plan, South Africa's demand for energy, will, by 2030, increase by an additional 29 000 MW – which is required to meet development targets and provide electricity to 100% of the population.
Further, if retired power stations, comprising 10 900 MW, are taken into account, this equates to an additional new build of 40 000 MW. Of this, some 20 000 MW has been earmarked for renewable-energy sources, which, in addition to solar and wind, includes hydropower.
Gibb says that, while South Africa's potential for hydropower is relatively small, with trans-boundary agreements and regional cooperation agreements in place, South Africa's commitment to buying power from promising hydro sites in the sub-Saharan region makes their development a more viable option.
"Central Africa has significant hydropower potential to meet both its local and export requirements. "The Congo and Zambezi river basins, for example, are estimated to be able to provide 774 TWh/year and 38 TWh/year respectively. We are involved in several projects from studies to inception," says Gibb technical executive Colin Logan.
Logan has worked on numerous hydropower projects for Gibb over the past ten years, most notably as chief supervisor of State-owned power utility Eskom's Ingula pumped-storage scheme in the Drakensburg, in KwaZulu-Natal. This project required consulting engineering firms Knight Piésold and Royal Haskoning DHV, which worked together in a joint venture (JV) to supply detailed design, tender documentation, design monitoring and construction supervision.
The rated generating capacity of the Ingula scheme is 1 332 MW with an energy storage capacity of 21 000 MW/h.
Kabompo Gorge Hydropower Project
Gibb is also involved with the Kabompo Gorge hydropower project, which is located on the Kabompo river, with the dam at the top of the Kabompo Gorge, in Zambia's North West province.
The proposed 40 MW hydropower project comprises a roller compacted concrete (RCC) dam, tunnelled water conveyance system and underground powerhouse and transformer caverns. The 4-km-long tunnelled conveyance system includes D-section headrace and tailrace tunnels and a steel-lined penstock section.
"The underground powerhouse and associated infrastructure will be accessed by the main access tunnel. The principal component is the Kabompo dam, a 47.5-m-high RCC gravity-fed dam wall constructed on a straight vertical upstream face and a 1.0V:0.75H downstream slope with gross storage capacity of 398-million cubic metres," he says.
Site investigations, including the tender development and adjudication phases of the Kabompo Gorge hydropower project, have been undertaken by Amanzi Consultants JV, with Gibb as the lead consultant, supported by Knight Piésold and Royal Haskoning DHV.
"A contractor has been appointed and is undertaking temporary construction activities on site under an early works agreement. Amanzi has been appointed as the owners engineer, specifically to undertake a design review function, and is assisting the client, CEC-Copperbelt Energy Corporation, with negotiations on the main engineering, procurement and construction contract," says Logan.
Luapula Cascade Scheme
Gibb is also working on the Zambia-based Luapula Cascade scheme located on the Luapula river, a tributary of the Congo river, which begins at the outlet of the Bangweulu swamp and, at this juncture, becomes the boundary between Zambia and the Democratic Republic of Congo.
Five dam sites along the Luapula river are being considered for hydropower development. Each hydropower site is unique, but the general location of the project sites have been grouped in two regions, namely Mumbotuta Falls and Mambilima Falls. Mumbotuta Falls has two possible hydropower project sites, while Mambilima Falls has three possible hydropower sites.
"As per the 2013 master plan study, as well as the study's conclusions and recommendations, the five dam sites will operate as run-of-river dams with installed capacity ranging from 84 MW to 250 MW and dam heights ranging from 26 m × 1 556 m in length to 80 m high × 1 880 m long," he says.
Phase 1 of the Luapula Cascade scheme involved a desktop review of information and facilitated a survey, while Phase 2 involved the master plan study. Phase 3 comprised a multicriteria assessment, and Phase 4, which is now completed, involved the preliminary geotechnical investigation.