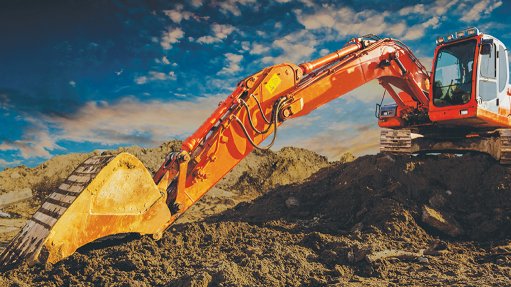 BIGGER AND BETTER Kappa is working on custom projects which involve a 350 Series design for the handling of greater pressures and loads
Precision hydraulic cylinder specialist Kappa Engineering aims to navigate the African business environment through a series of roadshows this year to showcase its expertise to key mining companies.
With the company already having visited Botswana in February and Mozambique in March, plans are in place for the company to travel to countries such as Ghana in May, Namibia in June, Tanzania in September, Madagascar in October and the Democratic Republic of Congo (DRC) in November.
Following its successful roadshow to Gaborone and Palapye, in Botswana, Kappa intends to return to the country mid-2022 after receiving positive feedback from visiting mines, says Kappa MD Gerrie Visagie.
"We are arranging follow-up meetings with the mining companies we met to discuss where Kappa can add value to their operations in Botswana. Kappa has established business in other Southern Africa Development Community countries, regularly exports to Australia and South America and plans to drastically increase its global footprint."
Botswanan companies are supported by Kappa's South African head office in Germiston, Gauteng.
The company's roadshow emphasised its support for Botswana, highlighting customers' access to service level agreements (SLAs) for repairs that decrease turnaround times by having service exchange units at hand, and ordering stock and materials well in advance. Other advantages of an SLA include having access to cylinders that are manufactured to original-equipment-manufacturer specification and increased flexibility by removing administrative burdens. Stoppages are also reduced through the supply of service exchange units, depending on stock availability.
"In the hydraulic cylinder market, there is virtually no cylinder Kappa can't repair and manufacture. With quality assurance extending beyond ISO 9001:2015 for quality management systems, we offer a diversified service and product offering, including manufacturing, remanufacturing, flame-cutting, machining and welding," outlines Visagie.
Kappa is also considering opening a workshop in Botswana and in other African countries to give locals the opportunity to learn and develop new skills. An official branch will, for instance, be opened in the DRC this year to expand the company's brand and reach.
Kappa also had a successful roadshow in Maputo, Mozambique and returned to the country in April where the company reports having successful meetings with some of the biggest mining companies in the country.
"These mines are interested in doing business with Kappa, and we are incredibly excited to show them how we can add value to their operations," Visagie tells Engineering News.

Products and Services
Kappa's custom designs are one of the advantages of doing business with the company, he highlights, noting that the company's design team can draught and manufacture any custom hydraulic cylinder to customer specifications.
"Customers are not limited to stock and/or standard sizes. We can custom-design cylinders that can handle increased pressures."
Kappa is working on custom projects which involve a 350 Series design for the handling of greater pressures and loads and a welded 150 Series.
"The purpose of a welded design is to increase the pressures at which the cylinder operates. It is also required when greater durability, pressure and loading capabilities are needed. It can also be used in scenarios where installation space is limited," explains Visagie.
However, the company also offers standard solutions through its 150 Series of low-pressure tie-rod cylinders, and 250 Series of high-pressure cylinders, which were both introduced in 2007.
The 250 Series has seen few developments, as the design is tried and tested, says Visagie, noting that the range can be ordered with any mounting type or port position required.

The 150 Series range offers simple, affordable cylinders for everyday use in agriculture and packing applications and will be expanded with the inclusion of the welded design.

Kappa also offers a Tipper Series of side-tipper and sloping truck cylinders, with a range of standardised designs available to meet the requirements of any materials handling and transportation cylinder.
"At the beginning of the year, Kappa employed a local sales representative with many years of experience in the transport industry to promote the Tipper Series in South Africa," concludes Visagie.