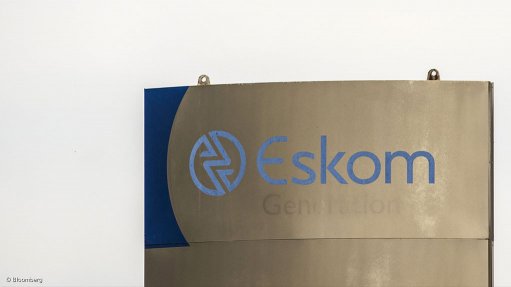 Photo by: Bloomberg
Eskom announced on Friday morning that South Africa's national power system remains "tight and vulnerable" with a high risk or rotational power cuts later in the day.
This comes after the power utility terminated stage 2 load-shedding at 05:00 on Friday morning. This unusual overnight load-shedding helped Eskom in the partial recovery of its emergency resources "to get through the morning".
"We will need to continue to replenish both our water levels at pumped storage schemes and diesel for our open cycle gas turbines over the weekend in order to place us in a better position to stabilise for the week ahead," it said. The utility did not say when load-shedding could be implemented or at what stage.
The cash-strapped utility said that, because unplanned breakdowns were still above 10 500 MW - roughly a quarter of its capacity - the probability of load-shedding remains "high for the latter part of the day".
"Eskom's technical teams are working tirelessly to return units from planned and unplanned maintenance and to replenish emergency reserves."
It called on users to reduce demand.