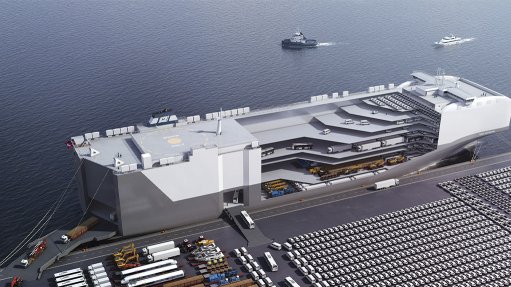 Höegh Autoliners is a leading global provider of roll-on/roll-off (RoRo) transportation services, with a network of 20 offices, owner's representatives and agents worldwide. The company employs around 450 staff onshore and 1 400 seafarers.
Höegh Autoliners operates about 55 pure car and truck carrier (PCTC ) vessels in global trade systems, making around 3 000 port-calls yearly.
Presence in South Africa
With established operational and commercial offices in Durban and Johannesburg, Höegh Autoliners has a strong presence in South Africa.
Other African countries are served by the company's professional agency network, while its three services into and out of South Africa connect the company to numerous ports around the globe.
Connection in Durban
The Europe to South Africa, Indian Ocean and Oceania service offers customers a strong partner to the Indian Ocean. The company is also the only RoRo carrier with a service to Mauritius.
Höegh Autoliners' Middle East, India, Africa and Americas service connects in Durban, South Africa, to offer customers transhipment possibilities to West Africa, via Dakar, and to the Caribbean and Americas via Port of Spain.
Furthermore, the East Asia to Africa service caters for shipments from Japan, Korea and Singapore, to East and South Africa. This service also moves further up the East African Coast to Mozambique, Tanzania and Kenya.
New vessels and equipment
Höegh Autoliners is committed to the continual assessment of customers' transportation and logistics requirements. Its New Horizon vessels are the world's largest PCTCs, carrying up to 8 500 car equivalent units, offering six and a half metres of free deck height, 12 m ramp width and cargo capacity of up to 375 t. The new vessel design, together with specially designed cargo-handling equipment, allows the company to cater for a wider range of cargo, adding greater flexibility to its fleet and enhancing the services available to its customers.