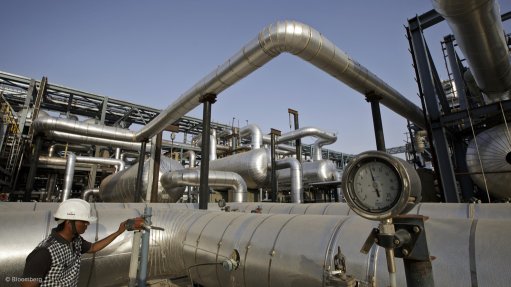 MARKET DEMAND TO INCREASE A large number of emerging manufacturers is expected to drive the heat exchanger market in future
India-based market research company Markets and Markets (M&M) predicts that the heat exchanger market will be worth $21.08-million by 2019, owing to demand increase from Europe and Asia.
The exchanger market report conducted by M&M is based on heat exchanger types, such as shell and tube, plate and frame, air cooled and printed circuit. It is also based on applications, such as chemicals, petrochemicals, oil and gas, heating, ventilating and air conditioning (HVAC), food and beverage, pulp and paper and power generation.
The company notes that Europe has always been a strong market for heat exchangers and, globally, this market has been a leader for heat exchangers with respect to demand as well as production capacity.
The region hosts most global leaders in heat exchanger manufacturing. Heat exchanger consumption in the region is estimated to grow at a compound annual growth rate (CAGR) of around 4.81% from 2014 to 2019. This region has a relatively slow growth rate as a result of its dominant market size and slow economic activity as compared with the other regions. The demand in Europe is boosted mainly owing to the increased replacement demand for heat exchangers.
Currently, Europe acquires more than 30% of the total global market. The region has huge installed plant capacities of heat exchangers and is an export-based heat exchanger market.
Also, a large number of emerging manufacturers from Eastern Europe are expected to reduce import dependence which is further expected to drive the heat exchanger market in future.
M&M indicates that Asia-Pacific is the fastest-growing heat exchangers market globally, and is estimated to grow at a CAGR of 10.70% for the next five years. Asia-Pacific is witnessing a high industrial growth rate, which hints at an ever-increasing demand for heat exchangers for diverse applications.
China is expected to witness strong growth in its heat exchangers market as a result of the growing demand from the chemicals, petrochemicals and oil and gas industries. The HVAC industry is also growing at a healthier pace in this region, notes M&M. China dominates the heat exchangers market in Asia-Pacific region, being a major consumer and the fastest-growing country in terms of heat exchanger demand.
At present, a high share of heat exchangers is being consumed by the chemicals industry and the demand for heat exchangers through the chemicals industry is projected to grow in the next five years at a CAGR of 14.32% from 2014 to 2019.
After China, countries such as India, Japan and other Asian countries are showing increased demand for heat exchangers. Moreover, an increasing number of heat exchanger manufacturers from Asian countries are putting in vigorous effort to develop a strong heat exchanger market base, with a goal of reducing heat exchanger imports.