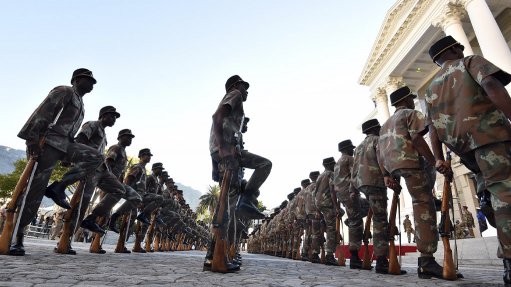 Public comments on the Military Discipline Bill must be submitted by February 7 and submissions can be written or made verbally.
The Bill will be used to establish and regulate military courts and can also be used to appoint judicial officers and court officials.
The Judge Advocate General and Provost Marshal General of the South African National Defence Force are also appointed through the Bill.
The Portfolio Committee on Defence and Military Veterans chairperson Cyril Xaba added that the Military Discipline Bill also repeals the Military Discipline Supplementary Measures Act, 1999.
The committee stated that enquiries and written submissions must be directed to Bryan Mantyi at the Portfolio Committee on Defence and Military Veterans, 3rd Floor, 90 Plein Street, Cape Town, 8000.
Submissions can also be emailed to bmantyi@parliament.gov.za. A copy of the Bill can also be obtained from Mantyi via email, by contacting him on 021 403 3796 or from Parliament's website.