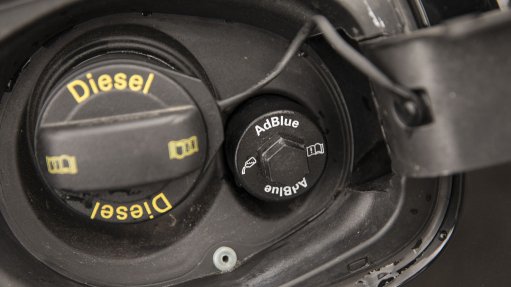 FUELLING INDUSTRIES Two Gruenberg drying ovens will be used by a prominent diesel engine manufacturer to dry diesel particulate filters
Photo by: Bloomberg
Global manufacturer of thermal- processing equipment Thermal Product Solutions has shipped two Gruenberg dryers to a prominent diesel engine manufacturer.
The drying ovens – whose shipment was announced in March – will be used to dry diesel particulate filters after they are washed during the recycling process. The recycling of diesel particulate filters is a rapidly growing industry. The recycled filters are a 'green' solution as they minimise waste.
These Gruenberg dryers are duplicates to a previous order that this customer placed in 2015. Owing to a large expansion and the need to increase its production rate, the customer decided to add two more dryers to its facility.
These Gruenberg drying ovens have a maximum temperature rating of 676 ºC and work chambers of 48" W × 72" D × 72" H. After the filters are washed, each filter contains five to six litres of water. The filters are placed in the ovens and the temperature is ramped to 1 200 ºF at a controlled pace to flash off the water. The drying ovens are equipped with a one-million British thermal units gas burner and a variable frequency drive-equipped powered exhaust blower with up to 2 000 ft3/m in capacity to remove water vapour and assist during the cooling phase. The Gruenberg dryers ease material handling issues by using product fixtures that are loaded into the oven with a fork truck. The heat for the dryers is generated from gas for economical operation at the customer's facility.
"These dryers are able to remove a large amount of water vapour in a controlled manner. Not only did the dryers increase productivity with more capacity and decreased cycle time, but they also improved the quality of the recycled filters," says Thermal Product Solutions sales representative Scott Batchelder.
Ovens Shipped
In June, Thermal Product Solutions announced that it shipped one Blue M mechanical convection oven to a speciality technology company. This utility oven will be used to bake parts at 180 ºC.
The temperature range of this Blue M convection oven is 15 ºC above ambient to 250 ºC. The oven has work chamber dimensions of 25" W × 25" D × 28" H. All seams and entrance ports of this oven are welded gas tight to minimise leakage. A high-rate high-efficiency particulate air (HEPA) filter in the recirculation air stream provides filtration to an efficiency of 99.99% on 0.3-micron particles. A Yokogawa UP55A programmable temperature controller is employed to control the unit. Based on a nine-point thermocouple survey before shipment in an empty, stabilised oven, the temperature uniformity is ±1% of 180 ºC.
A Termikfil high temp HEPA filter in the recirculation air stream provides air filtration to an efficiency of 99.99% on 0.3-micron particles. This also allows operations of up to 250 ºC. Ramp rates of up to 5 ºC a minute are possible with this filter, but to maintain better particle counts, ramp rates should be limited to <3 ºC a minute. A Yokogawa UP55A programmable controller employs an easy-to-read, 14 segment large colour liquid crystal display.
"Based on the customer's clean room specifications, we designed this unit with a HEPA filter to deliver clean air to their work zone and packaged it according to clean room packaging standards to reduce the level of contamination during installation," says Thermal Product Solutions international sales manager Jason Cillo.
Thermal Product Solution's Blue M convection oven has a number of notice- able features, among them light tower with alarm functionality. The oven boasts nitrogen purge with a low nitrogen flow switch. The oven comes equipped with an electro-mechanical door lock, a minihelic pressure gauge for HEPA filter, and nine thermocouples with jack panel in order to monitor temperature. Further, it has three stainless steel shelves, a circular paper chart recorder and an emergency power off pushbutton.