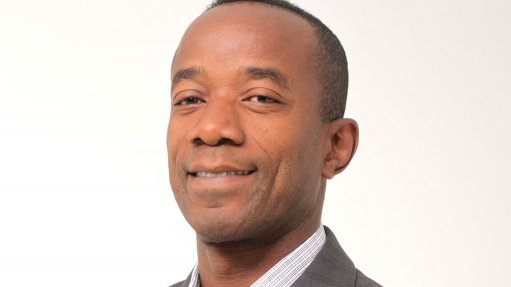 WALE AREWA The global estimate of eWaste is about 50-million tons
Electronic Waste (eWaste), if not properly processed, will eventually leach hazardous material – mainly heavy metals – into the water table, states computer support and services provider Xperien CEO Wale Arewa.
"The global estimate of eWaste is about 50-million tons, of which South Africa generates about 300 000 t. Only 50 000 t (in South Africa) is processed yearly."
Owing to the rapid growth of eWaste, he states that the global eWaste management market is expected to grow to $49.4-billion by 2020, with locally recycled eWaste currently valued at about R100-million, with the potential to grow to R300-million.
The improper disposal of electronic devices has an adverse effect on the environment and, subsequently, there are now various regulations and legislation – such as the National Environmental Waste Management Act, No 59, of 2008 – that are being enforced on organisations for the suitable recycling of electronic assets, Arewa explains.
The growth of eWaste is, therefore, supplemented by the growing need for upgrading to and adopting new technologies, owing to organisations that are required to reduce power consumption from server equipment and replace existing infrastructure.
Arewa explains that the ever-changing information technology (IT) landscape, as well as the acceptance of cloud computing, has contributed to a "huge problem" of mounting eWaste.
As a result, he notes that companies are now adopting IT Asset Disposition (ITAD) to manage the disposal of eWaste while reducing the risk of data loss.
"The niche ITAD market is growing rapidly and offers a range of specialist services, including data destruction, recycling, reverse logistics and recovery."

Arewa further mentions that this lucrative market was valued at $10-billion in 2015 and is expected to double by 2022, as strict government regulations to decrease the risks of environmental hazards, owing to eWaste, are expected to drive this market.
"This is also pressurising small to medium-sized businesses to adopt ITAD services and manage their waste more effectively," he says, but adds that reducing the life span of IT equipment and the high adoption of cloud services increases dependence on ITAD: "As cloud computing continues to grow, it will shorten the life span of IT assets – thereby triggering a considerable demand for ITAD services".

The ITAD market has managed to penetrate several industries, owing to the large number of standard regulatory compliances, as well as the increasing focus on environmental safety, says Arewa.
However, he adds that the performance and characteristics of ITAD depend largely on the services offered, with the lack of awareness being a major constraint for ITAD market growth.
"IT assets require appropriate processes and procedures for their disposal after the completion of their life cycle. ITAD service providers simplify the overall IT asset life cycle process. Although IT asset disposal is time-consuming, it is highly crucial for businesses that have heavy IT infrastructure."