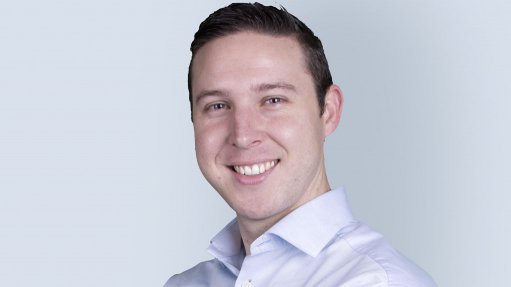 GREG RICE Businesses and citizens have recently become more conscious of the importance of resilience and resource scarcity
Increasing pressure on the built environment to address inadequate energy resources, carbon reduction targets and tightening building energy efficiency standards, continues to drive green building trends in South Africa, states multidisciplinary engineering consultancy WSP Africa sustainability consultant Greg Rice.
"Building for sustainability and climate change mitigation has become integral to the design and construction of buildings in South Africa, and there has been a significant uptake in green buildings locally over the past six years."
He adds that commercial businesses and residential clients have recently become more conscious regarding the importance of resilience toward climate change and the need to safeguard and manage critical resources more sustainably.
Citing the load-shedding crisis of 2008, Rice highlights the increased awareness of the importance of secure power and the interest that has been sparked among developers to investigate solar power rooftop solutions that could self-power buildings during grid power interruptions.
Likewise, he adds that water shortages and subsequent water restrictions across the country during the past 18 months have resulted in water management solutions in buildings being considered with more urgency, as have ways of capturing and using rainwater or safely recycling and reusing grey water to meet essential operational and living needs.
Life Cycle Design
Rice explains that, within the whole life cycle design of a building, the architect, consulting engineers and sustainability consultant teams are constantly producing alternative and environmentally suitable building designs to offset the impact of the building on its immediate environment.
The green design elements may be vast and vary between buildings but will, most certainly, at the very least, include the construction materials used, energy efficiency – balancing the use of natural light with the use of efficient light fittings, and efficiencies built into mechanical systems, such as heating, ventilation and air-conditioning systems – as well as efficient water consumption solutions and waste to landfill considerations for the construction and operational phases of the building, he explains.
This involvement of engineers and consultants, Rice adds, enables the sustainability consultant to collaborate with the design and construction teams.
This allows for close monitoring of the sustainability aspects through the design, construction and occupation of the building to ensure that consistency is maintained and the building achieves the sustainability benchmarks set for the project.
Cost Deterrent
Rice says, previously, green building was thought to be more expensive as upfront capital investments were prohibitive; however, volatility in the cost and availability of power and water resources, for example, is influencing a mindset change.
"Therefore, in the long term, not only are green building design adoptions financially beneficial, owing to reduced energy consumption, but the use of renewable and more sustainable energy resources also has the propensity to reduce carbon emissions associated with these buildings and provide increased resilience for uncertain service delivery," he explains.
Rice adds that these are significant value-adds for the customer/tenant and "what benefits the customer also benefits the developer/owner".
The key for smart developers, however, is to aspire to incorporate climate responsiveness and "design within constrained" concepts when developing buildings, he notes.

He explains that savvier customers – including government departments, corporates and citizens – are realising the benefits of being more "green" and offsetting as much energy and water consumption as possible.
"The social consciousness agenda is, therefore, having a significant influence on the economic case to build for sustainability to increase the marketability of building assets to potential tenants," Rice concludes.