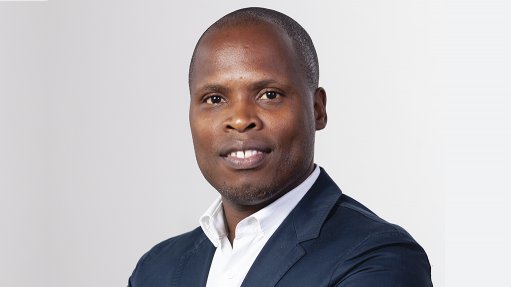 Grindrod Freight Services CEO Xolani Mbambo
A port that runs efficiently "can bring prosperity all around", says Grindrod Freight Services CEO Xolani Mbambo.
South Africa's major ports are, however, currently ranked close to the bottom of the list in terms of global competitiveness.
"Current rankings show that South Africa has been overtaken by some of Africa's other ports in terms of port capacity and investment, and that some work needs to be done to put South Africa back on the map," says Mbambo.
"If a port does not run efficiently, it means that we as South Africa lose volumes and vessel traffic to other countries in Africa, as well as any transshipment opportunities that may exist.
"Proposed private-sector participation (PSP) opportunities within Transnet have the possibility, however, to recapture the port calls or traffic we have lost, and, with that, the volumes we have ceded to other countries.
"The proposed PSP projects are a profound step taken by the new management and directorship of Transnet, with the support of government.
"We, as Grindrod, welcome Transnet's discussion on privatisation and it will indeed be welcomed by South Africa. Where possible we would like to work with Transnet to achieve their goals, as their success will ensure prosperity all around."
Grindrod is interested in PSP opportunities at the Durban, Ngqura and Richards Bay ports, as well as in rail projects along the corridors where it already operates, explains Mbambo.
"We have the capability to participate, but the extent of our participation is, of course, dependent on how Transnet structures PSP opportunities in the port and rail sectors."
Transnet has already issued Requests for Information for the first two container terminal projects, namely the Pier Two container terminal at the Port of Durban, as well as the container terminal at the Port of Ngqura, in the Eastern Cape.
Mbambo says Transnet has been "very specific" in stating that it is looking for international terminal operators in these container terminals, with the added requirement of a local empowerment component and/or partner.
"Whilst we are not a global container terminal operator, we have experience in many of the related industries.
"These two opportunities are definitely on our radar and we are working on our strategy for potential involvement."
Another opportunity in which Grindrod hopes to get involved, is the development and consolidation of the dry-bulk facility in the Port of Richards Bay precinct.
Grindrod, with its empowerment partner RBT, is already active in this space at the port, and has all the necessary experience, notes Mbambo.
"We would like to see if we could meaningfully contribute to consolidating the dry-bulk volumes and hopefully contribute to upgrading the infrastructure so that the port can attract more vessel traffic."
Another possible PSP which is of interest to Grindrod is the manganese export facility at the Port of Ngqura.
The last area of interest for Grindrod is the proposed introduction of private rail operators to the South African rail network.
Mbambo says it is not yet clear whether this access will be for private operators to operate their rolling stock, or whether it will include concessions, where the private operator also has to look after the infrastructure.
"We await further guidance from Transnet.
"Here Grindrod would specifically like to see how we can assist in unlocking the corridors where we, together with Transnet, already operate, such as Maputo and Richards Bay.
"We will, however, first have to see when and how Transnet comes to market with these PSP opportunities."