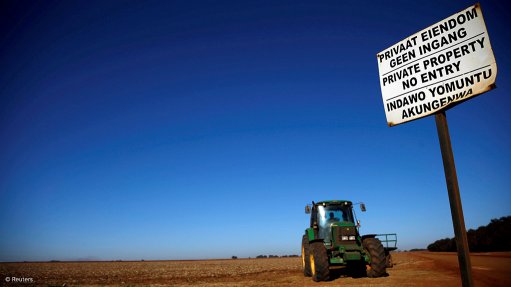 Photo by: Reuters
Public Works and Infrastructure Minister Patricia de Lille has approved the release of various parcels of land in the North West, Western Cape and Mpumalanga provinces for three claimant communities.
Government opened the land restitution claims process in 1994 to allow families and communities who were dispossessed during apartheid to lodge claims.
The Department of Public Works and Infrastructure (DPWI) is tasked with releasing land to the Department of Agriculture, Land Reform and Rural Development for transfer to claimant communities.
De Lille has signed off on the release of 7 properties with 234 ha valued at about R 4.7-million in the Madibeng municipality in the North West to settle the restitution claim for the Mekgareng claimant community.
The release of 13 State-owned properties at 0.6529 hectares in Strand, in the Western Cape has been approved to settle the claim of the Muhammed Haron family. The value of land is more than R2.9-million.
De Lille has also signed off on the release of just over 9 807 ha of land valued at about R83.4-million for the restitution of the claim by the Ngwaritsi community, in Mpumalanga.
She said the remaining processes and the ultimate transfer of the land to the beneficiaries would be completed by the Department of Agriculture, Rural Development and Land Reform.
During the 2019/20 financial year, De Lille signed off the release of 161 land parcels measuring around 17 552 ha valued at over R185-million to finalise restitution claims.
For the 2021/22 financial year, she has so far signed off the release of 32 properties, measuring more than 10 000 ha and valued at over R91-million, for restitution purposes.
She explained that all of these land parcels were being released on a gratis basis as part of DPWI's role in advancing the work of land reform and redressing the imbalances of the past.
De Lille added that the DPWI would continue to expedite all other land claims to ensure that government moves faster to finalise claims.