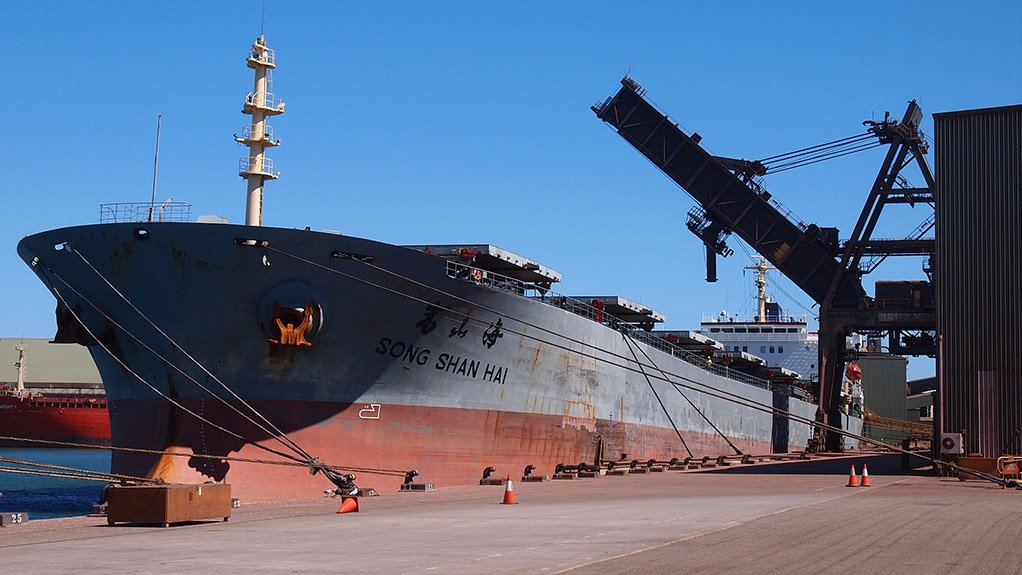 MANILA – The rally in iron-ore prices will not last in the absence of a significant improvement in steel demand from top consumer China, Goldman Sachs said, as the investment bank stuck to its bearish take on one of this year's biggest commodity comebacks.
Iron-ore has risen more than 22% this year, making it the best performing commodity so far in 2016, in a rally fuelled by stronger Chinese steel prices as market participants looked to brisk seasonal demand from March.
Those gains could extend as iron-ore futures in Asia soared on Monday.
The rally followed losses of around 70% in the past three years as iro-ore was hit by a global glut and weaker Chinese steel demand.
"We expect the current rally to be short-lived in the absence of a material increase in Chinese steel demand, and steel raw materials will once again drive steel prices rather than the other way around," Goldman said in a report on Monday.
Goldman has kept its iron-ore price forecast for 2016 at $38/t and $35/t for the next two years.
Iron-ore reached $52.40/t on Friday, based on the latest available data, its highest since October 19. The steelmaking raw material has recovered more than 40% from December's low of $37, its weakest since at least 2008.
Apart from the surge in steel prices, Goldman said disruptions in top exporters Australia and Brazil impacted iron-ore supply in January, also stoking the price rally.
"However, our analysis of freight activity indicates that export volumes recovered in February and we expect further supply growth in the quarters ahead to pressure inventory levels and prices," wrote Goldman analysts Christian Lelong and Amber Cai.
The analysts, who see Chinese steel production declining this year, said the bullish sentiment in China's steel market was not supported by hard data.
"We are yet to find evidence of higher-than-expected steel demand - whether in the order books of individual steel producers or in the official data for new orders," they said.
"Based on the information currently available, the seasonal increase in demand appears only marginally stronger than last year."