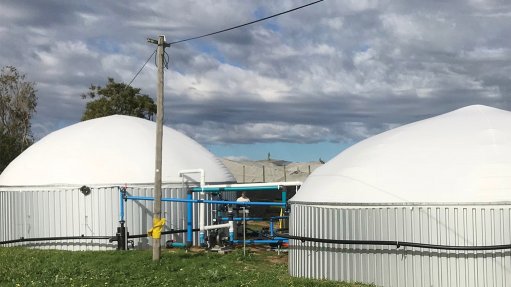 Global Energy is a 100% South African-owned engineering consulting and turnkey project company, providing innovative organic waste management and renewable-energy solutions through biogas technology.
Global Energy holds several patents centred on anaerobic digesters, developed in-house through their engineering and fluid dynamic modelling expertise. This has resulted in a significant cost reduction over traditional biogas plants, making biogas in South Africa an economically viable, renewable-energy technology.
Based at the Sustainability Institute in Stellenbosch, Global Energy designs, constructs and operates biogas plants across the country to meet the specific needs of each client. Biogas technology is well suited for all sectors that produce organic waste, such as dairies, live-stock farming, fruit and vegetable farming, abattoirs, breweries and food processors. Anaerobic digestion uses organic waste to produce biogas, which can be used for heating and/or electricity production.
The current practice of disposing of organic waste in landfills has a negative environmental impact and adds to waste producers' ever- increasing costs.
The City of Cape Town has committed to eliminating all organic waste to landfill disposal by 2027. By using anaerobic digestion, organic waste can be diverted from landfills for safe disposal in a biogas plant and for the production of clean energy.
Much of the equipment and technology required for the construction of a biogas plant is produced and sourced locally. Global Energy biogas plants are designed with local conditions in mind, resulting in optimised maintenance and operating practices.