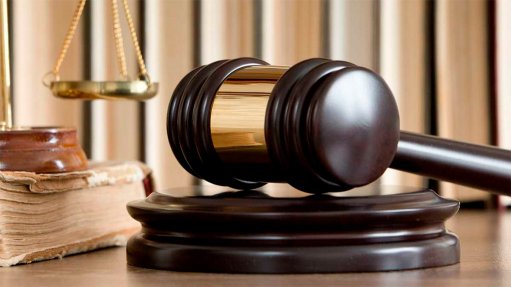 MATURED LEGISLATION South Africa's environment regulatory system has matured since the publication of the National Environmental Management Act
The general public is becoming more familiar with the tools that are available under the Constitution and environmental law to protect what is perceived as the unacceptable environmental or social impacts of businesses, says law firm Norton Rose Fulbright environment lawyer Matthew Thornton-Dibb.
This, he explains, is partly owing to South Africa's environmental regulatory system having matured "a great deal" since the publication of the National Environmental Management Act (Nema).
"One cannot underestimate the role of social media, too, in driving community activism in the environmental protection space," he notes, adding that social media has made it easier to garner support for causes and create intense media interest in social and environmental justice issues.
"It is foreseeable that public accountability in relation to the environment and the social impacts of business operations will continue to be a major area of risk to corporates."
Thornton-Dibb warns that the contravention of environmental laws may lead to criminal charges being laid against offending corporate entities and the officers of those entities in their personal capacity.
"Generally, the enforcement of environmental laws is achieved through administrative processes such as the issuing of compliance directives. However, there is certainly precedent for criminal charges to be laid for the commission of environmental crimes and for these to be successfully prosecuted," he explains.
As public scrutiny increases, however, it is likely that there will be increased pressure on the authorities to lay charges against offenders, he notes.
To avoid criminal charges, Thornton-Dibb advises businesses or projects that have ongoing environmental and social impacts within a local community to ensure that the social licence to operate is maintained throughout the business or project life.
"Where community acceptance levels are low, one can describe that business or project as having no or limited social licence to operate. Other than potentially falling foul of legislation, failing to maintain a social licence to operate creates a material reputational risk and exposes a business or project to greater public scrutiny," he explains.
Environmental authorisation is an approval obtained under Nema that authorises the holder to undertake any number of listed activities "that have been identified as having a potential detrimental effect on the environment", Thornton-Dibb states. A typical medium- to large-scale project will likely need environmental authorisation for a number of listed activities, he adds.
A regulated process, known as an environmental-impact assessment (EIA) must be undertaken to obtain environmental authorisation. This process, however, encompasses more than the name suggests, as it is also necessary to assess the social and, to a limited extent, the economic impacts associated with the undertaking of the listed activities. The EIA process also involves stakeholder engagement and public participation.
Once all impacts have been assessed and reported on, the competent authority – usually the national or provincial department responsible for environmental affairs, but, in some cases, the Department of Mineral Resources – decides to either refuse or grant the environmental authorisation, subject to conditions.
"A person who undertakes a listed activity without environmental authorisation commits an offence under Nema and may be criminally charged. Regulators also have the authority to direct the cessation of activities that have started unlawfully and to order rehabilitation or remediation of the associated environmental impacts," Thornton-Dubb explains.
He cites the example of a recent court order that a proposed coal-fired power plant could obtain the required environmental authorisation only following an assessment of all potential environmental impacts, which, by virtue of the general nature of this requirement, included an assessment of the impacts in relation to climate change.
A coal-fired power plant is likely to emit significant amounts of greenhouse gases and the potential impacts are a relevant consideration that must be taken into account before determining whether the project should be allowed to proceed, Thornton-Dibb notes.
"A climate change impact assessment has a utility that allows for relevant information to be provided to all stakeholders. This increases transparency and more effective decision-making, which should – at least in theory – result in reduced environmental impacts," he concludes.