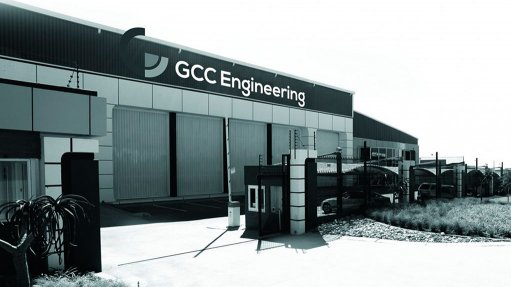 Established in 1994 as GC Construction, GCC Engineering assumed its current name early this year, a year after the company had built a new workshop and new offices in eMalahleni, Mpumalanga. It is a leading fabrication, refurbishment and maintenance service provider in the province and is targeting the mining, power generation, petrochemicals, parastatal and steel sectors.

For the mining sector, the company supplies pulleys and bearings. It also fabricates, installs and repairs steel and conveyor structures and chutes, hoppers and bins. Other work undertaken for the mining industry includes the supply of pumps and valves, the machining of parts and equipment, on-site maintenance and minor civil work. GCC Engineering also does work related to draglines and excavator buckets.

Work undertaken for the power generation industry involves ash and dust plants, boilers, mills and auxiliaries, coal conveyor systems, internal boiler washing, air and flue gas ductings, boiler combustion systems, steel structures, minor civil works and machining, as well as the repair and supply of valves and pumps.

For the petrochenicals industry, the company fabricates and refurbishes or repairs structural steel, pumps, valves and pipelines. It also undertakes high-pressure welding, mechanical maintenance and minor civil works.

GCC Engineering's activities in the parastatals sector include the supply and repair of water pipelines, pumps and valves, as well as the supply of structural steel, the replacement of motors and bearings, minor civil works and high-pressure welding.

For the steel sector, the company manufactures furnace components and supplies spares, fabricates feed chutes, roof sections and water-cooled panels, fume-extraction canopies, ducting, pipelines, pumps and valves. It also machines parts and equipment and undertakes minor civil works.