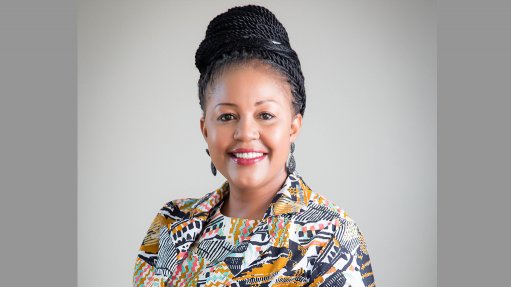 NOSIZWE DLENGEZELE Gas plays an important role in bridging the energy gap to help create a lower-carbon energy future
In a capital-constrained Covid-19-affected market, gas-fired generators offer the advantage of a relatively low upfront capital cost, compared with coal- or diesel-fired alternatives, says energy solutions company GE Gas Power Sub-Saharan Africa executive Nosizwe Dlengezele.
She adds that it is also easier and cheaper to upgrade older gas-fired assets.
"Simple- and combined-cycle natural-gas-fired power plants have the lowest upfront capital costs on a $/kW installed basis," she says.
Dlengezele adds that the low fixed-cost and high variable-cost character of gas-fired power means that – unlike coal, hydropower, nuclear or geothermal – it can remain financially viable even when wind and solar are meeting energy demand much of the time.
When natural gas is burned, it produces – on average – 45% less carbon dioxide than coal, 30% less than oil and 15% less than wood. Natural-gas power plants also have a significantly reduced impact on air quality when compared with coal, diesel and heavy fuel oil.
Moreover, GE's largest and most efficient gas turbine, the HA technology, can achieve as much as 64% efficiency
"Gas-fired generators are an ideal complement to variable renewable resources because they can change power levels quickly, turn down to low levels when demand is less, and start up very rapidly. All of these attributes enable gas turbines to work in concert with renewables to maintain reliability in a power system," she says.
Dlengezele adds that natural gas is transforming the way power is generated and fast-tracking the path to decarbonisation by providing enhanced fuel flexibility and efficiency.
"Gas plays an important role in bridging the energy gap to help create a lower-carbon energy future."
Dlengezele says external forecasts support a global gas turbine market that produces 35 GW/y to 40 GW/y over the next five years. This growth will be driven by better access to gas and 400 GW of power plant retirements globally over the same period.
"We'll see the generation mix continue to shift towards substantially more renewables. However, natural gas generation is the best complement to support it with dispatchable electricity to keep the grid resilient," she notes.
With sub-Saharan Africa heading towards a gas-powered renaissance on the heels of major recent gas discoveries in South Africa, Mozambique, Senegal and Tanzania, Dlengezele highlights GE's successful involvement in gas-to-power projects in Asia as an example of what to expect.
Last year, GE completed a major gas turbine emissions-reduction project in Shenzhen, China. It upgraded nine of its 9E gas turbines that operate at plants run by power generation companies Shenzhen Nanshan Power, Shenzhen New Power, Shenzhen Datang Baochang Gas Power, Shenzhen Yuhu Power and CNOOC Shenzhen Power.