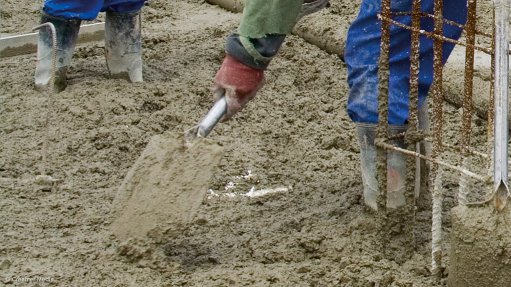 REGOGNISING EXCELLENCE The Fulton Awards recognise and reward excellence and innovation in the design and use of concrete
Photo by: Duane Daws
The Concrete Society of Southern Africa (CSSA) is calling for nominations for its prestigious biennial Fulton Awards, which recognise and reward excellence and innovation in the design and use of concrete, with winners being announced at a gala dinner to be held in the Drakensberg region on June 6, 2015.
The 2015 awards are taking on a new look, with revised cate-gories, a new approach to judging and a new anchor sponsor, cement producer PPC.
There are four categories. The Civil Engineering Structure, the Building Structure and the Architectural Concrete category, with each including sub- categories for projects up to R100-million in value and pro- jects in excess of R100-million in value.
The fourth category is Inn- ovation in Concrete, which aims to attract new ideas in projects or initiatives, where totally new materials, techniques, technologies, applications, design and analysis concepts or procedures, using concrete as the principal material, have been developed and used.
CSSA CEO John Sheath says the awards are presented, symbolically, to the structure and are presented to the entire team responsible for its construction, including the owner and/or developer, and all specifiers and contractors.
The awards have, for over 30 years, recognised Southern Africa's major concrete projects.
Deadline for submission of nominations is August 31; however, the completed entry packs have to be submitted by the end of November.
The CSSA is a nonprofit, public benefit organisation that promotes excellence and innovation in the use of concrete and related products and services throughout the concrete community.
Behind the Awards
The awards continue to celebrate the legacy of scientific and technological advances in concrete in the built environment, and the late Dr Sandy Fulton's life and achievements in the industry.
The Fulton Awards began as a tribute to Fulton for his contribution to the understanding of concrete, its development and improvement.
"Fulton was unquestionably one of the prominent persons of the international concrete industry, with impressive achievements in research contained in 35 published papers. He left a legacy of scientific and technological advances in the construction industry."