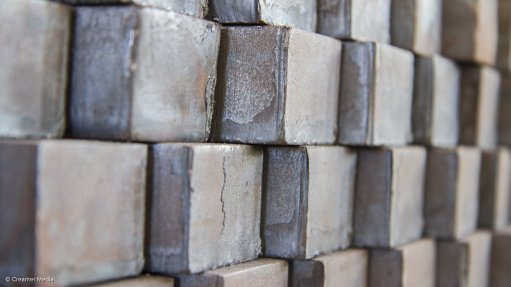 CORROSION CONTROL JST has several products that can be used to control the corrosion of wood, steel and concrete
Photo by: Duane Daws
Corrosion control product supplier JST International's (JST's) cathodic protection and impressed current cathodic protection systems and corrosion resistant pipe, support product ranges have been expanded to include the full range of corrosion control coatings and wrappings in Southern Africa.
JST International already offers a high level of solutions locally through its local partner, corrosion control, heat treatment and bolt torque equipment supplier Total Heating Solutions (THS), which includes corrosion monitoring and corrosion resistant pipe supports.
The company has provided corrosion protection solutions for marine infrastructure, offshore facilities, pipelines, refining, mineral processing, construction and other critical engineering sectors.
JST has a set of core services that include the Guardian Bituwrap, Guardian Petrolatum, Guardian Splash-zone, heat shrink sleeves, flexible ultrahigh-build epoxy and polytetrafluoroethylene chemicals and corrosion resistant coating for components.
The company explains that the Guardian Bituwrap is used for pipelines, tanks, reinforced concrete pipes, concrete culverts and road tape, while the Guardian Petrolatum is used for pipelines, fittings and accessories. The Guardian Splash-zone is primarily used for marine pile splash-zone protection systems made from timber, concrete or steel pipes.
JST explains that the corrosion protection solutions it provides are lifelong solutions, with consultants from JST providing design advice and the correct coating system selections for each product. Contractors with installation training, inspection procedure and project management support can also be provided by JST.
The JST Group has been active in the international engineering market for 40 years, having been originally founded to service the drilling sector of the oil and gas industry in South-East Asia.

The company explains that, as the corrosion industry developed and grew, JST kept pace by building an organisation structure to provide engineering services to support the increasing sophistication of its customer requirements. A team of professional and highly qualified staff has gradually been built at JST to manage the core activities of the company and ensures that further goals can be pursued.
JST's success has been due to developing specialist technical skills to international standards and the company being able to provide technical services to international standards at low cost rates. The company concludes that it has been established with experience in Asia, the Middle East and Africa and continues to grow.