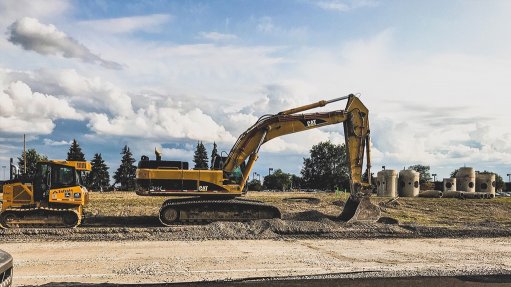 More than half (54%) of the country's unpaved road network is in either poor or very poor condition, while about a third (30%) of the paved network is in poor, or very poor condition, says consultancy Frost & Sullivan.
The Eastern Cape, Free State, Limpopo, Mpumalanga and the North West, in particular, are struggling with the maintenance of their respective road networks, while nearly a quarter of the total metropolitan road network is in danger of degrading from fair to poor condition.
The unpaved road network is in generally poor or very poor condition (54%), while the paved road network on the other hand is in better condition, with 21% being in poor or very poor condition.
As with the provincial road network, there exists a considerable backlog in terms of road maintenance, construction and rehabilitation, the consultancy says, lamenting the impact of the Covid-19 pandemic, which affected the road construction industry, as well as many other industries, and has caused delays in tender awards and construction projects.
The provincial road maintenance grant also experienced a 15% cut in funding in response to the reshuffling of the National Budget.
Not only are both the paved and unpaved roads in danger of further degrading to poor condition, but there also exists a significant backlog of roads that require rehabilitation, which is far above the available funding received by the provincial departments, Frost & Sullivan laments.
The consultancy says it is, however, encouraged by the South African National Roads Agency leading the revival of the industry, as it indirectly incentivises, albeit at a slower rate and smaller size, regional departments to also publish tenders.
These tenders are, nevertheless, focused mainly on the maintenance and upgrading of regional roads rather than the construction of new roads.